Bayer Opposed MDL Request for Mirena Pseudotumor Cerebri Lawsuits
February 02, 2017
By: Austin Kirk
Although a growing number of pseudotumor cerebri lawsuits continue to be filed by women nationwide who experienced a dangerous buildup of fluid pressure on the brain after receiving a Mirena IUD, Bayer Pharmaceuticals is opposing a recent request to centralize the litigation before one judge in the federal court system.
Mirena is a small, T-shaped birth control device sold by Bayer, which is implanted into the uterus to provide protection against pregnancy for up to five years. Known as an intrauterine device (IUD) or intrauterine system (IUS), the polyethylene frame for Mirena contains a steroid reservoir that release levonorgestrel, which is a second generation progestin used in many forms of birth control.
Hundreds of women nationwide have filed product liability lawsuits against Bayer, alleging that they suffered a serious medical condition known as pseudotumor cerebri (PTC) from Mirena side effects, which involves a build up of fluid around that brain that can cause severe headaches, dizziness, nausea and irreversible vision loss. Also known as idiopathic intracranial hypertension (IIH), PTC is a known side effect of birth control pills containing levonorgestrel, yet plaintiffs allege Bayer failed to provide adequate warnings about the risk associated with their Mirena birth control implant.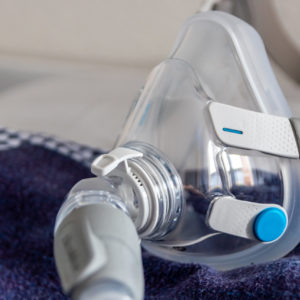 Did You Know?
Millions of Philips CPAP Machines Recalled
Philips DreamStation, CPAP and BiPAP machines sold in recent years may pose a risk of cancer, lung damage and other injuries.
Learn More
Last month, a group of plaintiffs filed a request with the U.S. Judicial Panel on Multidistrict Litigation (JPML), seeking to centralize and consolidate all Mirena PTC/IIH lawsuits before one judge to avoid duplicative discovery into common issues, avoid conflicting pretrial rulings from different judges presiding over the cases and to serve the convenience of witnesses that will testify in many cases, as well as the judicial system.
In complex litigation, where a large number of plaintiffs allege similar injuries were caused by the same medication or medical device, it is common for coordinated pretrial proceedings to be established, known as an MDL or multidistrict litigation. Mirena cases are currently pending in at least 17 different federal districts nationwide, and new cases continue to be brought each week.
In a response (PDF) filed with the U.S. JPML on January 26, Bayer indicates that it opposes the creation of a federal multidistrict litigation (MDL) for the cases involving women suffering from pseudotumor cerebri (PTC) or idiopathic intracranial hypertension (IIH).
A similar request to establish a Mirena PTC/IIH MDL was rejected by the U.S. JPML in August 2014, indicating that there were too few cases at that time to justify centralized proceedings. Although plaintiffs point to a sharp increase in the number of complaints filed in recent months, Bayer continues to maintain that there are too few cases to support an MDL, and that many cases are being resolved.
"Since the panel's decision, there have been no significant changes in circumstance that would justify a different outcome," the manufacturer's response states. "To the contrary, the case against centralization is even stronger today: nearly a dozen cases have already been resolved, the remaining cases are now in widely varying procedural postures, the parties have demonstrated an ability to coordinate discovery informally; and common discovery is effectively complete, leaving only individualized, case-specific facts to be discovered."
Various plaintiffs, however, continue to voice strong support for centralization, disagreeing with the assertions made by Bayer. A response in support (PDF) filed last week, by attorneys representing plaintiffs in 67 cases, outlines the risks and judicial inefficiencies that may be caused by allowing the cases to proceed without centralization.
"Briefing these same issues over and over again in various jurisdictions not only risks inconsistent rulings, but is also an incredible expenditure of resources by the parties and the respective district courts," the brief states. "Moreover, inconsistent rulings will inevitably result in appeals that will require the circuit courts to expend their respective resources tackling the same issues."
As Mirena pseudotumor cerebri lawyers continue to review and file cases in the coming months and years, it is ultimately expected that over 1,000 cases may be brought nationwide on behalf of women.
Although the fluid pressure on the brain caused by pseudotumor cerebri from Mirena can often be resolved via a lumbar puncture or the use of a brain shunt, many women have been left with permanent damage to the optic nerve, which can lead to life-long symptoms and vision problems.
In several other countries, including South Africa and Hong Kong, warning information provided by Bayer indicate that papilledema is a possible side effect of Mirena. However, the same information and warnings were provided women in America or the U.S. medical community. Plaintiffs allege that this failure to warn prevented users and doctors from promptly recognizing the symptoms of pseudotumor cerebri or papilledema from Mirena, which may have allowed women to avoid long-term optic nerve damage.
The U.S. JPML is expected to schedule oral arguments on the motion to centralize the Mirena pseudotumor cerebri lawsuits during an upcoming hearing set for March 30, in Phoenix, Arizona.
"*" indicates required fields