Bayer Underestimated Legal Risks of Roundup Litigation, Shareholders Say
April 16, 2019
By: Irvin Jackson
Amid a growing number of Roundup lawsuits and massive verdicts awarded to former users of the weedkiller who developed non-Hodgkin's lymphoma, Bayer shareholders indicate that the company greatly underestimated the impact of the litigation when it acquired Monsanto last year, and suggest that the company's future may now be tied to the outcome of the claims.
Large shareholders intend to speakout at Bayer's annual general meeting (AGM) on April 26, raising serious questions about whether the board has lost control of the situation.
Deka Investment, which is Bayer's 10th largest shareholder, told Reuters that it will be among shareholders to voice concerns at the meeting, and other major shareholders have indicated that they plan to vote against approval of the executive board.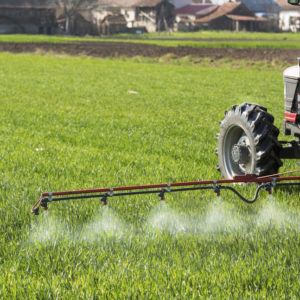 Bayer paid $63 billion to acquire Monsanto last summer, taking on thousands of outstanding product liability lawsuits filed by more than 10,000 individuals nationwide who indicate that Montanto failed to disclose the link between Roundup and non-Hodgkin's lymphoma.
In each of the first two claims to go to trial, juries have hammered Bayer and Monsanto with massive damage awards after reviewing all of the evidence about how long the manufacturer knew about the potential risks, and actively worked to avoid any warnings or updated safety instructions. In August 2018, a California state trial resulted in a $78 million verdict for a former school groundskeeper, and last month a federal jury awarded $80 million to a consumer who sprayed Roundup around his home.
Following those those two massive court defeats, Bayer's stock value has dropped sharply, causing the company to lose about $34 billion in value.
A third trial is currently underway in Alameda County Superior Court in California, involving claims brought by a husband and wife who were both diagnosed with non-Hodgkin's lymphoma as a result of years of Roundup use. The couple was granted an expedited trial date since they are both dying from the cancer.
The litigation has steadily grown since 2015, when the World Health Organization's International Agency for Research on Cancer (IARC) declared that glyphosate contained in Roundup was a probably human carcinogen. A number of studies since have backed up those findings. However, Monsanto has continuously claimed that the weed killer is safe and does not cause cancer, and the lawsuit did not deter Bayer from acquiring the company.
Last week, the U.S. District Judge presiding over the federal litigation canceled a bellwether trial that was set to begin next month, and ordered the parties to engage in confidential mediation before the Court starts remanding cases back to different federal district courts for individual trials.
If Bayer fails to negotiate Roundup settlements or otherwise resolve the litigation, investors are nervous about the massive liability the company may face with thousands of individual claims going before juries nationwide.
Robert

December 27, 2019 at 6:34 am

Same here Randy, used it when i was 15-19 years old..just trying to do my chores as a regular teenager..healthy all my life playing sports until diagnosed with lupus first then non-hodgkin's lymphoma (both symptoms from the toxins in roundup)..everyday is a struggle and its getting harder to maintain..roundup should be off the shelves at stores. I hope i have my day in court, no word since Richmon[Show More]Same here Randy, used it when i was 15-19 years old..just trying to do my chores as a regular teenager..healthy all my life playing sports until diagnosed with lupus first then non-hodgkin's lymphoma (both symptoms from the toxins in roundup)..everyday is a struggle and its getting harder to maintain..roundup should be off the shelves at stores. I hope i have my day in court, no word since Richmond, VA cases are taking a while.

Randy

April 20, 2019 at 1:33 am

Diagnosed in 2017 with Non-Hodgkin's lymphoma my case is coming up I'm hope I'm awarded the millions that way everybody else is getting my life has changed so much the cancer from Roundup has been horrible the chemo treatments losing my hair chemo fog chemo brain can't work cannot work no more I've lost everything living on disability less than 12,000 a year it's been a horrible experience the las[Show More]Diagnosed in 2017 with Non-Hodgkin's lymphoma my case is coming up I'm hope I'm awarded the millions that way everybody else is getting my life has changed so much the cancer from Roundup has been horrible the chemo treatments losing my hair chemo fog chemo brain can't work cannot work no more I've lost everything living on disability less than 12,000 a year it's been a horrible experience the last 2 and 1/2 years but yet I still see Roundup on commercials being sold in the stores it needs to be banned
"*" indicates required fields