Infant Pressure Sores Eliminated in NICU with Preventative Care
November 25, 2013
By: Irvin Jackson
Nurses at Loyola University Health System were able to completely eliminate pressure sores among infants at the hospital's neonatal intensive care unit (NICU) through the use of a variety of preventative measures and tools, which suggests that health care providers may be able to greatly reduce the rate of such injuries.
In a press release issued November 20, Loyola Medicine reported the results of a program that used risk-assessment tools, skin care products and preventative aids to protect the skin of premature infants at the hospital's NICU.
Also known as bed sores or decubitus ulcers, babies in the NICU often face a high risk of developing pressure sores on areas of their skin. According to the release, for some high-risk premature infants, the rates can be as high as 25 percent, typically occurring on the back of the head and the nostrils for infants in NICU.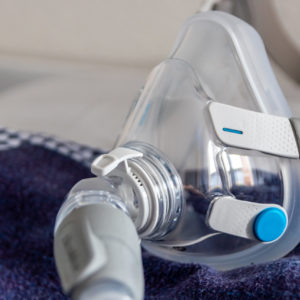 Did You Know?
Millions of Philips CPAP Machines Recalled
Philips DreamStation, CPAP and BiPAP machines sold in recent years may pose a risk of cancer, lung damage and other injuries.
Learn More
These injuries develop on the skin when an area is repeatedly rubbed or something is pressed against the skin for a long period of time. This can be caused by immobility or from medical equipment and objects pressing against the child's skin. The pressure reduces the blood flow in the area and may cause the skin to deteriorate, potentially resulting in disfiguring and life-threatening open sores. Bedsores that develop on adults typically occur on bony areas of the body, such as the elbows, hips, shoulders, heels, back and the back of the head.
To eliminate the risk of infant pressure sores in the NICU, Loyola Medicine nurses implemented a program to help prevent the ulcers from developing among this vulnerable population. Gathering a multidisciplinary team of specialists, the group modified the Neonatal/Infant Braden Q Skin Risk Assessment Tool to detect the risk of pressure sores, implemented electronic medical records and provided additional nurse education.
"The health-care system has not had a consistent way to assess the risk for skin breakdown in premature infants," said Barbara Hering, MSN, RNC-NIC, APRN/CNS, of Loyola University Health System. "This program allowed our nurses to more easily recognize at-risk patients and implement interventions earlier to prevent pressure ulcers and subsequent complications."
Much of the focus on pressure sore prevention has focused on adults, particularly the elderly and those in nursing homes. Individuals who require prolonged stays in bed or a wheel chair are known to be at higher risk for developing bed sores, as are people who cannot move parts of their body because of injury or disease that inhibits blood flow. Malnourishment is also a common cause of pressure ulcers. Early symptoms may include red skin that worsens over time. The area can also develop a blister which turns into an open sore.
The occurrence of bedsores has increased 80% since 1993, according to a 2008 government from the Agency for Healthcare Research and Quality. Most bedsores were found on patients 65 years old and older, and the average cost associated with bedsore treatment is more than $40,000, according to Medicare records.
The program at Loyola University Health System identified that among premature infants in the NICU, pressure ulcers pose a particular risk due to the child's extremely low birth weight, immature skin, inability to move and the need for medical equipment.
In recent years, an increasing number of experts have considered Bedsores "never" events, which are completely preventable medical complications that should not happen if proper standards of care are followed. According to the press release, the nurses at Loyola were able to completely eliminate them.
"*" indicates required fields