Benzene, Other Toxic Chemicals, May Enter Homes Through Gas Lines: Study
July 07, 2022
By: Russell Maas
The findings of a new study suggest natural gas supplied nationwide for heating and powering stoves may release harmful and cancer-causing chemicals into homes, posing a high risk of toxicity if a gas leak occurs.
In a report published late last month in the scientific journal, Environmental Science & Technology, Harvard researchers measured unburned natural gas levels in residential homes for a variety of volatile organic compounds (VOCs), finding small amounts of unburned gas could release toxic and cancer causing chemicals, such as benzene, into the home.
Benzene is an industrial chemical that has been directly linked to an increased risk of multiple severe forms of cancer. Concerns over benzene exposure have gained widespread media attention over the past few years, after the chemical has been found in a number of consumer aerosol spray products. This has resulted in a growing number of sunscreen cancer lawsuits and spray deodorant lawsuits being filed, after reports found that benzene released by the aerosol may cause cancer after it is directly absorbed into the skin.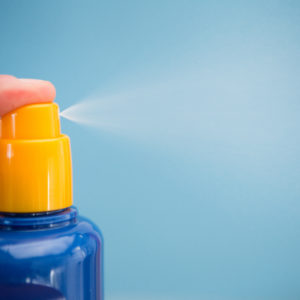 Researchers from the Harvard T.H. Chan School of Public Health in Boston, Massachusetts collected 234 unburned natural gas samples from 69 kitchen stoves and building pipelines in the Greater Boston metropolitan area. The natural gas samples were tested for a variety of volatile organic compounds (VOCs) and pollutants including methane (CH4), ethane (C2H6), and non-methane VOC content.
According to the findings, researchers found 296 unique non-methane VOC's, of which 21, or 7%, are currently designated as hazardous air pollutants, some of which are designated as known human carcinogens.
Of the most frequently identified VOC's, Benzene was found in 95% of samples, Hexane in 98%, Toluene in 94%, Heptane in 94%, and Cyclohexane 89% of samples. Altogether, researchers indicate the mean total concentration of non-methane VOCs in the natural gas was 6.0 parts per million by volume.
The study raises concerns over the presence of the VOC's in natural gas due to the ability for kitchen stovetops to release gas into the household when switching on the burners, or if there is a small, undetected leak in the gas line fittings or stove.
The authors state that while residential gas recipients could experience levels of VOC's in their household, a greater risk may apply to natural gas service line workers, or those working in commercial kitchens.
Benzene Cancer Risks
Benzene has been linked to the development of several fatal forms of cancer, leukemia and other conditions, such as AML, Chronic Myelogenous Leukemia (CML), Acute Lymphocytic Leukemia (ALL), Chronic Lymphocytic Leukemia (CLL), Hairy Cell Leukemia (HCL), Non-Hodgkin's Lymphoma, Multiple Myeloma, Myelodysplastic Syndrome (MDL), Myelofibrosis and Myeloid Metaplasia, Aplastic Anemia and Thrombocytopenic Purpura.
Long-term side effects of benzene exposure have been proven to cause anemia, which is a condition that develops when your blood lacks enough healthy red blood cells or hemoglobin. Essentially, the chemical causes bone marrow not to produce enough red blood cells, which can damage an individual's immune system. Federal regulators have determined long-term exposure to benzene can significantly impact blood cells, to the extent it causes cancer such as leukemia, a cancer of the blood-forming organs.
"*" indicates required fields