Study Finds No Link Between Benzos and Childhood ADHD
December 19, 2022
By: Martha Garcia
Pregnant women taking Xanax, Valium or other benzodiazepine drugs do not appear to face an increased risk of giving birth to a child that later develops ADHD or autism, according to the findings of a new study.
Taiwanese researchers say there is no indication of a link between the use of benzos or z-hypnotic drugs, such as Ambient and Lunesta, during pregnancy and a risk of attention deficit hyperactivity disorder (ADHD) or autism spectrum disorder (ASD) among children. The findings were published on December 15, in the journal JAMA Network Open.
Researchers from Chiayi Chang Gong Memorial Hospital in Chiayi, Taiwan, focused on prenatal exposure to benzodiazepines and z-hypnotics, which are both depressants. Benzodiazepines are often prescribed for anxiety and alcohol withdrawal. Z-hypnotics are sedatives used to help with sleep problems.
The study included data for 1.1 million mothers with 1.5 million live births using data from the 1999 to 2008 population-based Norwegian Mother, Father, and Child Cohort Study which are linked to the Medical Birth Register of Norway, Norwegian Patient Registry, and Norwegian Prescription Database.
Researchers created two populations of participants; a full sample and a mental health sample. The full sample included more than 82,000 pregnancies. The mental health sample included nearly 20,000 women, and was restricted to infants of mothers who reported anxiety, depression, or sleeping problems during pregnancy or 6 months before pregnancy.
Overall, about 5% of infants were exposed to benzodiazepines or z-hypnotics. This included nearly 700 infants in the full sample and 500 infants in the mental health sample.
The data indicates early exposure to benzodiazepines or z-hypnotics is not linked with an increased risk of childhood ADHD. There was also no link between using either type of drug and increased risk of ASD.
Regardless of when the infants were exposed during pregnancy–first, second, or third trimester–there was no increased risk of ADHD. Even among children exposed to short but recurring intervals of benzodiazepine use, there was no link to childhood ADHD or autism spectrum disorder.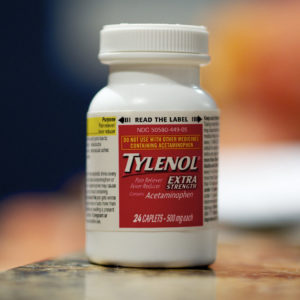 While benzodiazepine use may not be linked to an increased risk of ADHD, other studies have shown using drugs like Xanax or Ativan during pregnancy can negatively impact the neurodevelopment of preterm infants. It can reduce cognitive, motor, and language scores and face an increased risk of early death.
The abuse of benzodiazepines has increasingly become a problem in recent years. Use increased significantly during the COVID-19 pandemic with fatal overdoses caused by benzodiazepines increasing sixfold during the pandemic, despite years of decreasing abuse rates prior to 2019.
"*" indicates required fields