Carbon Monoxide Poisoning Settlement Reached in Wrongful Death Lawsuit Over Best Western Hotel Gas Leak
January 24, 2018
By: Irvin Jackson
The family of a boy who died from carbon monoxide poisoning at a Best Western hotel in North Carolina has reportedly reached a $12 million settlement in a wrongful death lawsuit filed against the hotel chain. 
The carbon monoxide settlement was reached between Best Western and the family of Jeffrey Williams, who died in June 2013, only two months after another couple died in the exact same hotel room due to a gas leak from a pool water heater located in a mechanical room on the floor directly below them. Jeffrey Williams' mother, Jeannie, also suffered from carbon monoxide exposure, but survived.
The family indicates that it intends to use the money to continue to support the Jeffrey Lee Williams Foundation, which was created after the 11-year-old's death to help raise awareness and prevent carbon monoxide poisoning.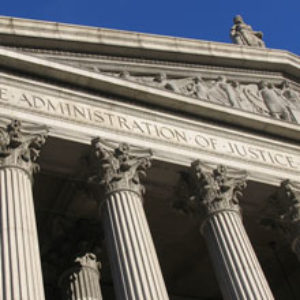 Best Western officials maintain that they were not aware at the time of Williams death what the cause of death was for the couple who passed away in the same room months earlier. However, the hotel had reportedly been cited earlier for deficiencies in ventilation of the mechanical room, and did not have carbon monoxide detectors in the hotel room.
The medical examiner who originally looked at the bodies of the couple resigned amid allegations that the investigation into their deaths was botched and delayed. The family of that couple also filed a wrongful death lawsuit against the hotel chain.
Williams' mother has said that she hopes the incident will lead to a stronger push to require every hotel room in the country to install carbon monoxide detectors.
Carbon Monoxide Health Risks
Carbon monoxide is a significantly toxic gas that has no irritating factors that can allow someone to detect its presence.
Because people often fail to promptly recognize symptoms of carbon monoxide, it is a leading cause of fatal poisonings in the United States.
According to the U.S. Centers for Disease Control and Prevention, carbon monoxide poisoning kills about 500 people in the U.S. annually, and is linked to about 15,000 emergency room visits. In many cases, the injuries or deaths could have been prevented by the use of carbon monoxide detectors and proper maintenance of heating systems and generators.
Although many states have passed legislation requiring carbon monoxide alarms in rental properties and homes, it remains rare for hotels to have carbon monoxide alarms to alert guests and staff when there is a problem.
"*" indicates required fields