Allergan Biocell Lawsuit Claims Company Abandoned Implant Recipients After Cancer Recall
September 03, 2020
By: Irvin Jackson
According to allegations raised in a recently-filed lawsuit, Allergan has abandoned women who have their recalled breast implants, which may increase their risk of developing a rare form of cancer known as breast implant-associated anaplastic large cell lymphoma (BIA-ALCL).
In a complaint (PDF) filed in the U.S. District Court for the District of New Jersey on August 19, Sachiko Jungbluth indicates that Allergan should be forced to pay for the removal and replacement of breast implants with the recalled Biocell macrotextured design linked to the problems.
Jungbluth, of Houston, Texas, indicates she received bilateral Allergan Biocell Natrelle Silicone-Filled Textured breast implants in November 2014. However, five years later in July 2019, Allergan announced a Biocell breast implant recall, after they were linked to an increased risk of BIA-ALCL.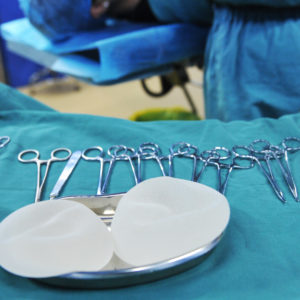 "As a direct and proximate result of her Biocell implants, Plaintiff is at an increased risk of developing BIA-ALCL," the lawsuit notes. "Had Plaintiff been informed that Biocell would expose her to an increased risk of BIA-ALCL, she would have never had the Biocell implant installed."
Jungbluth indicates Allergan has refused to pay for the removal and replacement of recalled breast implants, indicating that herself and other women with the breast implants face a continuing risk from the design, even if they have not been diagnosed with BIA-ALCL.
Allergan has faced growing litigation since the recall, including a number of breast implant lymphoma lawsuits brought by women diagnosed with BIA-ALCL, as well as individual actions for women who required removal of the breast implants and class action claims for women who need future medical monitoring.
The complaint will be consolidated with other similar lawsuits filed throughout the federal court system, which are centralized for pretrial proceedings before U.S. District Judge Brian R. Martinotti in the District of New Jersey, as part of a federal MDL, or multidistrict litigation.
Given common questions of fact and law raised throughout the litigation, it is expected that Judge Martinotti will select a small group of representative claims for early trial dates to help the parties gauge how juries may respond to certain evidence and testimony that is likely to be repeated throughout the litigation. However, as more women discover that they have BIA-ALCL or decide to have the breast implants removed, the size and scope of the litigation is expected to continue to expand over the coming months.
"*" indicates required fields