Committee Wants Guidelines to Avoid Unnecessary Blood Transfusions
June 29, 2011
By: Staff Writers
A federal health committee is saying that some Americans may be having too many unnecessary blood transfusions, which exposes them to a risk of HIV or hepatitis infections, as well as other complications. 
An advisory board to the U.S. Department of Health and Human Services (HHS) issued an opinion earlier this month, indicating that the nation needs new, universal standards on which patients need to receive blood.
Studies have shown that hospitals nationwide vary widely in their use of blood transfusions, which puts an unnecessary strain on the nation's blood supply at times.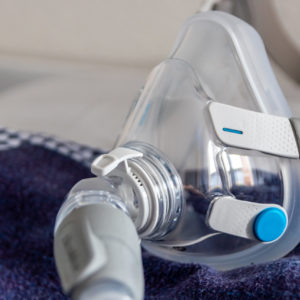 Did You Know?
Millions of Philips CPAP Machines Recalled
Philips DreamStation, CPAP and BiPAP machines sold in recent years may pose a risk of cancer, lung damage and other injuries.
Learn More
One study cited looked at 100,000 open-heart surgery patients and found that in some hospitals, the rate of blood transfusions for such surgeries was 93 percent, while in others the rate was just 8 percent. Another study found that geography appears to play a role, with patients in the South more likely to receive a blood transfusion, while those who live in western states being less likely.
U.S. patients are given 14 million units of red blood each year, and that number has climbed 40 percent since 1994. One sign that the use of blood is not being decided on a strictly as-needed basis is the fact that since the recession began in 2008, the amount of blood given to patients has dropped about 6 percent.
In addition to the strain on the blood supply, there are rare cases where blood has been infected with HIV or various strains of hepatitis, endangering recipients. There are also other risks associated with blood transfusions, including allergic reactions and fatal complications.
In lieu of national guidelines, the advisory committee stated that hospitals should be encouraged to have their own set of guidelines on when blood transfusions are appropriate.
Peter

July 5, 2011 at 3:51 am

The problem with blood transfusions is it is a "belief system -almost a religion if you will" - quote from a doctor promoting Patient Blood Management or "Bloodless Medicine & Surgery" Other doctors and hospitals - including the US Military are changing to PBM - because it is safer for patients -who recover faster, cost effective and no problems with tainted blood nor shortages, etc. PBM be[Show More]The problem with blood transfusions is it is a "belief system -almost a religion if you will" - quote from a doctor promoting Patient Blood Management or "Bloodless Medicine & Surgery" Other doctors and hospitals - including the US Military are changing to PBM - because it is safer for patients -who recover faster, cost effective and no problems with tainted blood nor shortages, etc. PBM be used in severe trauma - battlefield and disaster situations. Bloodless Medicine should be implemented in every hospital and medical practice - like is being done in the whole state of Western Australia. The west Aussies may not have been first - but they are leading the world for every hospital in the state going bloodless. We have a few hospitals that are essentially bloodless such as Englewood in NJ and NE Baptist in San Antonio, TX with 120 or more with Bloodless Medicine Centers ( only part of hospital is bloodless ) Many more doctors & hospitals need to take the plunge - for the safety of all patients and costs to health care system. Blood transfusions/fractions are Big $$$$ Billions a year and is hazardous to our health!

Lilly

July 4, 2011 at 5:11 pm

There is actually no need to have blood transfusions with new drugs like oxycyte, and using coconut water instead of ringers solution.

Nick

June 30, 2011 at 11:16 am

"The current literature pertaining to associated morbidity and mortality with homologous blood transfusion in the surgical patient seems to be pointing only in one direction, which is we must start reducing our patients exposure to homologous blood and products. There appears to be ever mounting evidence of increases in infraction, stroke, transfusion related lung injury, infection, and death that[Show More]"The current literature pertaining to associated morbidity and mortality with homologous blood transfusion in the surgical patient seems to be pointing only in one direction, which is we must start reducing our patients exposure to homologous blood and products. There appears to be ever mounting evidence of increases in infraction, stroke, transfusion related lung injury, infection, and death that authors are associating with transfusion…" http://www.ncbi.nlm.nih.gov/pubmed/21449243
"*" indicates required fields