Blue Bell Ice Cream Listeria Problems Existed Years Before Recall: Report
May 11, 2015
By: Russell Maas
After recalling all Blue Bell Ice Cream Products on the market due to a risk of listeria contamination that sickened at least 10 and resulted in the death of three consumers, federal investigators say the company knew about the listeria problems with the ice cream for years, but failed to recall its products. 
According to documents (PDF) linked to an ongoing FDA investigation into the Blue Bell Creameries listeria outbreak, the company knew of existing contamination problems at its Oklahoma plant since 2013, when the FDA collected 17 positive tests for listeria on equipment and around its plant from March 2013 through February 2015.
Despite finding listeria in the plant in 2013, FDA officials said they were unaware there was a problem until this year, believing Blue Bell took the proper corrective actions at the time. Agency officials also noted that the bacteria was not found on any actual food samples during those previous inspections.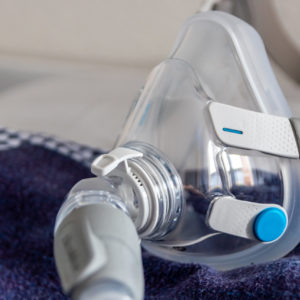 Did You Know?
Millions of Philips CPAP Machines Recalled
Philips DreamStation, CPAP and BiPAP machines sold in recent years may pose a risk of cancer, lung damage and other injuries.
Learn More
Last month, Blue Bell Creameries recalled all of its products on store shelves and shut down production at all three of its processing plants following three deaths and multiple illnesses linked to strains of listeria traced back to their products. The FDA and Blue Bell CEO Paul Kruse said in a statement that the plant will remain shut down and it could be several months before they are sanitized, inspected, and products are available to be put on the market again.
FDA inspectors found the worst health violations at Blue Bell's Oklahoma plant, where they recorded 17 positive tests for listeria on food processing equipment and other common areas within the plant. Some of these finding were recorded as far back as March 2013, with the most recent contaminated samples collected in February 2015.
Additional reports indicated Blue Bell sent "presumptive positive" listeria samples to a third party for confirmation on at least two occasions in 2014. The presumptive positive samples collected from multiple locations around the plant were confirmed to be contaminated with listeria but the plant was not closed and properly cleaned, according to the FDA.
The contamination reports were never submitted to the FDA.
Ice Cream Plant Problems Widespread
The FDA's investigation also found health violations throughout the Texas and Alabama processing plants that included dirty equipment, inadequate food storage, incorrect storage temperatures for food, and inadequate hand washing protocols. Some of the observed violations included employees working too close to the food while wearing dirty clothing, condensation drips from equipment directly over food and surfaces the food comes in contact with, as well as moisture build-ups among the equipment and buildings infrastructure.
To date, the FDA's reports have indicated Blue Bell will be required to make substantial upgrades to its equipment and building designs to prevent the growth and transfer of contaminations.
Under the FDA's watch, Blue Bell's CEO Kruse said the company intends to fix the problem. The company is conducting a process called "test and hold" for all products, meaning they are all to be tested after they are made and only released once they have been shown to be safe.In addition, the company says it is expanding its testing, cleaning and sanitizing operations, sending daily samples to a microbiology lab for testing, and providing employees with additional training.
Listerosis is a foodborne illness that can cause serious health consequences and can be fatal, especially forchildren, the elderly and those with weakened immune systems. The infection poses a significant threat to pregnant women, who may be at an increased risk for miscarriages or still-births.
Symptoms of listeria infection typically include nausea, muscle ache, diarrhea, fever, and fatigue. Some cases of listeria may become more life threatening when the infection moves through the bloodstream into the nervous system resulting in sometimes fatal infections.
Blue Bell and the FDA recommend that any consumers who have purchased the company's products return them to the place of purchase for a full refund. Customers with questions can call 1-868608-3940 or go to bluebell.com.
"*" indicates required fields