BMW Recall Issued Over Incorrectly Welded Airbag Inflators
August 29, 2017
By: Russell Maas
Several thousand BMW vehicles have been added to the ever-growing list of Takata airbag inflator recalls, due to the potential for the driver's side inflators to rupture in the event of a crash, potentially sending small pieces of shrapnel toward the driver and passengers. 
The BMW airbag recall was announced by the U.S. National Highway Traffic Safety Administration (NHTSA) on August 22, after the manufacturer received a crash report in which an abnormal amount of damage was done to the interior of the vehicle after the airbag deployed. BMW opened an investigation and found the inflators were supplied by Takata Corporation, which could rupturing upon deployment.
BMW of North America received a report from a Georgia resident in August 2016, indicating a front end collision that resulted in the driver's side inflator deploying, caused an excessive amount of interior damage. Upon further investigation by BMW, it was determined the inflators were supplied by Takata Corporation, who has previously recalled tens of millions of inflators due to the potential for them to spontaneously rupture and send sharp pieces of metal throughout the cab of the vehicles.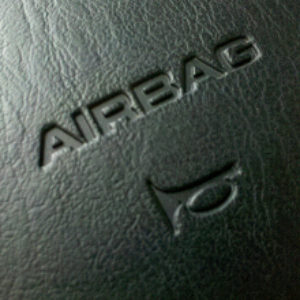 To date, the Takata airbag inflator recalls have impacted 19 automakers across the globe and resulted in at least 42 million vehicles recalled in the U.S., with the total number of airbags recalled around the world at between 65 and 70 million.
The ammonium nitrate-based propellants used in the inflators has caused the largest, most complex, and dangerous, automotive recall in U.S. history. The NHTSA has determined through investigations the ammonium nitrate-based propellants used in the inflators may cause the metal framed housings to rupture in humid climates or when under high temperatures, creating an explosive, that when ruptured will project pieces of shrapnel into the cab of the vehicle toward occupants.
The NHTSA is aware of at least 11 deaths as a result of the rupturing Takata airbags and over 180 injuries that have required medical attention for deep cuts and lacerations from metal frame shards.
After consulting with Takata Corporation, BMW was informed the airbag inflator housing could separate from the base plate in the event of a crash necessitating airbag deployment, potentially allowing metal pieces to strike passengers and cause serious injuries or death.
The recall includes an estimated 6,785 model year 2012 through 2013 BMW X3 X Drive 28i and X3 xDrive 35i vehicles that were manufactured by BMW of North America, LLC from November 8, 2011 through April 20, 2012.
BMW is initiating the recall notification process and will be alerting owners and dealers of the issue and repair details. Customers will receive written notification with instructions on how to schedule a repair appointment at their local dealer where the front airbag module will be replaced, free of charge. The recall is expected to begin on October 9, 2017. Customers with additional questions regarding the recall may contact BMW customer service at 1-800-525-7417.
"*" indicates required fields