BMW Latest To Issue Takata Air Bag Recalls, Impacting 1.6M Cars
July 17, 2014
By: Russell Maas
BMW has expanded a recent air bag recall to include an additional 1.6 million vehicles that may be equipped with defective Takata air bags, which could potentially project shards of plastic and metal towards passengers when deflated. 
The expansion to the BMW air bag recall was announced by the automaker on Wednesday, indicating that certain older model vehicles may contain defective air bag systems that have caused more than 12 million other vehicles to be recalled by other manufacturers.
To date, BMW has reported no injuries or incidents in connection with the defective airbags. It is the latests of several companies to issue Takata air bag recalls.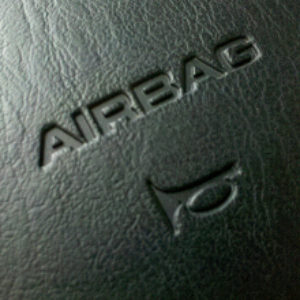 The BMW recall includes an estimated 1.6 million 3-series vehicles with model years ranging from 2000 through 2006. BMW estimated 574,000 of the cars were sold in the United States, 450,000 were sold in Germany, and the rest worldwide throughout Europe and South America.
Last year, BMW recalled 240,000 popular 3-Series sedans, coupes, convertibles and station wagons for air bags that were reportedly rupturing the side air bags when the vehicles were involved in non-crash impacts such as running over objects or potholes.
In light of various other automakers recalling 12 million vehicles equipped with similar Takata air bags over the last few years, BMW spokesman Dave Buchko announced that as a precaution the automaker is going to repair all potentially affected vehicles.
Millions of vehicles have been pulled off the road because they contained air bags from part supplier Takata Corp., who has supplied at least 7 different automakers with air bag control systems.
With over 12 million vehicles recalled by various automakers in the U.S. and nationwide, and at least 2 deaths caused by rupturing air bags, the National Highway Traffic Safety Administration has launched investigations into each automaker known to have used the particular air bag products.
The two deaths associated with the defective Takata air bags have both occurred in Honda vehicles where debris was fired into the vehicles when the air bags inflated, causing severe lacerations.
The Takata air bag recalls have affected Honda, Mazda, Toyota, Nissan, Chrysler, Ford and BMW vehicles nationwide, especially in regions of the world were humidity is most common. A handful of complaints to the NHTSA have indicated the air bags ruptured while consumer where driving in humid regions. A NHTSA is still investigating the influence humid climates may have on the random rupturing.
Photo Courtesy of: http://www.flickr.com/photos/vvvracer/ / CC BY 2.0
"*" indicates required fields