One-Third of Chevy Bolt Owners Not Responding To Battery Recall or Warnings: Study
September 02, 2021
By: Russell Maas
Despite a series of recalls issued in recent months, which now impact all Chevy Bolt electric vehicles ever sold, due to defective battery packs that may cause the vehicles to catch fire even when they are parked, a new study indicate that roughly one third of vehicle owners are ignoring recall instructions or failing to take actions to reduce the serious risks associated with the electric car batteries.
Findings were published this week by the electric battery research firm Recurrent, which indicates that about 36,000 owners of recalled Chevrolet Bolt EV and EUV vehicles are not taking action to have the defective batteries replaced, and still operating under a prior limited charge instructions, which the manufacturer has determined can still cause vehicle fires.
The first Chevrolet Bolt EV recalls were issued in November 2020, when General Motors announced that 50,932 vehicles from the 2017, 2018 and 2019 model years were equipped with a lithium ion battery which may overheat and catch on fire, even when the vehicle is parked and the engine is turned off.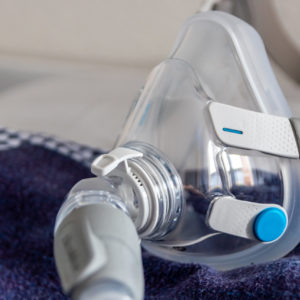 Did You Know?
Millions of Philips CPAP Machines Recalled
Philips DreamStation, CPAP and BiPAP machines sold in recent years may pose a risk of cancer, lung damage and other injuries.
Learn More
The recall was initiated following 12 reports of the Chevy Bolt batteries overheating, emitting smoke or smoldering, in which five of the reports resulted in actual fires starting in the engine compartment.
In April 2021, GM's engineering department ultimately determined a rare manufacturing defect in battery modules may cause a short in the cells and allow the battery to catch on fire if charged over 90%, or when the battery is used while under a 70 mile range remaining.
As an interim remedy, GM instructed owners to activate either the Hill Top Reserve (2017 and 2018 models) or Target Charge Level (2019 models) feature in their vehicle to limit the charge level to 90%, while a software update was developed to look for deficiencies in the batteries.
However, following the completion of the software remedy which looked for deficiencies in the batteries, the National Highway Transportation Safety Administration (NHTSA) released a warning in mid-July 2021, indicating two Chevrolet Bolt vehicle fires involved cars which received GM's final software upgrade remedy, and one vehicle which only received the interim battery limitation remedy also caught on fire.
As a result of the continued incidents of fires in repaired vehicles, General Motors subsequently announced a supplemental recall in late July, announcing the same 50,932 model year 2017, 2018 and 2019 Chevrolet Bolt vehicles would receive replacement battery modules.
A month later, on August 20, General Motors announced a Bolt recall expansion which now includes an additional 59,392 vehicles, covering model years 2019 through 2022. NHTSA officials indicated the recall now applies to all Chevrolet Bolt vehicles ever sold, amounting to approximately 110,324 vehicles at risk of the high-voltage battery pack catching fire.
The latest announcements instruct owners who have not received a complete battery module replacement to continue parking the vehicles outside, away from structures and to not charge the battery overnight to mitigate potential fire risks.
Despite GM and NHTSA efforts to notify customers of the latest recall remedy which will replace the potentially defective battery modules, Recurrent reports approximately one-third, or 36,000 vehicle owners, are still charging the defective batteries above 90% or discharging below 70 miles.
The firm reports the failure to have the battery replaced could be a result of owners not taking the recall seriously or that owners believe they are safe while driving the vehicles under prior charge limitations.
The NHTSA reports at any given moment there are millions of vehicles on U.S. roadways with open and unrepaired recalls, with 31 million from 786 recalls in 2020 alone. Despite free repair remedy's being offered by vehicle manufacturers, many owners move and are not notified or intentionally disregard scheduling these repairs.
Officials warn the longer a vehicle is left unrepaired, the greater the chance a vehicle owner, occupant(s) or other drivers and pedestrians on U.S. roadways could be subject to a serious injury or car crash.
GM currently faces a growing number of Chevrolet Bolt battery class action lawsuits. Each of the complaints raise similar questions of fact and law, alleging the lithium ion batteries pose a fire and injury risk. Plaintiffs also allege the Chevy Bolt battery repair remedy first offered limited the maximum state of charge, and reduced the number of miles the vehicles can travel.
In April, a panel of federal judges rejected a motion by plaintiffs to centralize eight Chevrolet Bolt class action lawsuits before one judge for pretrial proceedings, meaning the cases are moving forward on an individual basis.
"*" indicates required fields