Boston Scientific Mesh Punitive Damage Award Reduced Under Texas Cap
October 06, 2014
By: Austin Kirk
A Texas state court judge has cut the recent jury award of $73 million in a Boston Scientific mesh lawsuits to $34 million, after reducing the punitive damages portion of the verdict based on caps imposed by the state legislature.
The controversial damages cap overrides the jury's decision about how to punish Boston Scientific for their actions surrounding the manufacture and sale of transvaginal mesh that left a woman with painful and debilitating injuries, limiting the punitive award to an amount equal to $750,000 in noneconomic damages, plus twice the economic damages awarded by the jury.
Following trial before a Dallas jury last month, Martha Salazar was awarded $23 million in compensatory damages, plus an additional $50 million in punitive damages due to Boston Scientific's negligence and willful or reckless disregard for the safety of patients.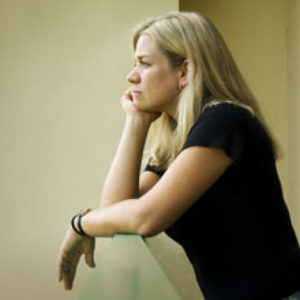 Punitive damages are designed as a punishment, and Salazar introduced evidence that suggested Boston Scientific went out of its way to keep information about problems with their transvaginal mesh from reaching physicians and patients, despite knowledge that the products may erode into the vagina, cause infections and lifelong disfigurement for women undergoing surgical repair of pelvic organ prolapse (POP) or female stress urinary incontinence (SUI).
In a ruling by Judge Ken Molberg, the punitive damages amount was cut to $11 million.
Boston Scientific declared revenue of $1.87 billion in just the third quarter of this year, raising questions about whether the Texas cap destroys the underlying purpose of punitive damages, which are designed to levy financial penalization for a defendant's actions and to deter similar behavior by others.
Vaginal Mesh Litigation and Settlements
Boston Scientific is one of more than a half dozen medical device manufacturers facing vaginal mesh lawsuits throughout the United States, all involving similar allegations that the desire for profits was placed before consumer safety when defective and unreasonably dangerous products were introduced.
In the federal court system, seven different multidistrict litigations (MDLs) have been established in the U.S. District Court for the Southern District of West Virginia, where coordinated pretrial proceedings are moving forward involving more than 60,000 lawsuits.
According to the latest case list (PDF) released by the U.S. Judicial Panel on Multidistrict Litigation (JPML) last month, U.S. District Judge Joseph Goodwin is currently presiding over MDL proceedings for at least 13,853 Boston Scientific mesh lawsuits, 21,429 Ethicon mesh lawsuits, 18,784 American Medical Systems (AMS) mesh lawsuits, 9,745 Bard Avaulta mesh cases, 1,682 Coloplast mesh lawsuits, 255 Cook Medical mesh lawsuits and 68 Neomedic mesh lawsuits.
In several of the MDL proceedings, small groups of cases are being prepared for early trial dates to help the parties gauge how juries may respond to certain evidence and testimony that is likely to be repeated throughout the litigation.
While the manufacturers have had some success in individual cases, juries have returned multi-million dollar verdicts for plaintiffs in at least a half-dozen trials in the federal MDLs and several different state courts, including a number cases where punitive damages were awarded.
Boston Scientific is set to face two large trials in the federal court system over the next few months, involving consolidated trials for claims brought by five different women in the first trial and 11 women in a second. In addition, Judge Goodwin has indicated that several hundred claims involving women who experienced problems with Bard mesh and Ethicon mesh will be ready for trials to begin early next year.
Although the outcomes of these early trial dates are not binding in other cases, they are designed to facilitate further negotiations to reach vaginal mesh settlements.
Last week, Endo International announced that it has reached settlements to resolve nearly all lawsuits against their AMS subsidiary, agreeing to pay an estimated $1.6 billion to resolve the litigation.
"*" indicates required fields