Boston Scientific Mesh Lawsuit Filed After FDA Forces Recall for Remaining Products on Market
June 21, 2019
By: Irvin Jackson
According to allegations raised in a product liability lawsuit filed recently against Boston Scientific, transvaginal mesh complications caused a woman to suffer severe and permanent injuries due to a defective design, which ultimately led the FDA to remove all similar products from the market earlier this year.
The complaint (PDF) was filed by Heidi McKenna in the U.S. District Court for the Western District of Washington on June 12, indicating that Boston Scientific knew or should have known that the surgical mesh poses an unreasonable risk of harm, with no benefit over alternative treatment options for repair of pelvic organ prolapse.
McKenna indicates that a Solys SIS System and Pinnacle Pelvic Floor Repair Kit-Posterior was implanted in April 2011, which were manufactured by Boston Scientific, doing business as Mansfield Scientific, Inc. and Microvasive, Inc. As a result of design defects, she indicates that she subsequently developed painful injuries.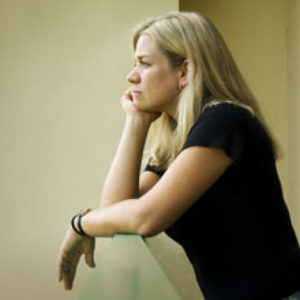 The problems have been blamed on the Boston Scientific mesh use of polypropylene, which has also been linked thousands of reports involving injuries with other similar transvaginal mesh products, all of which were ultimately removed from the market by the FDA in April 2019.
"The injuries, conditions, and complications suffered by numerous women around the world who have been implanted with Defendant's Pelvic Mesh Devices include, but are not limited to, erosion, mesh contraction, infection, fistula, adhesions, inflammation, scar tissue, recurrence of POP or SUI, organ perforation, dyspareunia (pain during sexual intercourse), blood loss, neuropathic and other acute and chronic nerve damage and pain, pudendal nerve damage, pelvic floor damage, chronic pelvic pain and other debilitating complications," the lawsuit states. "In many cases, including Plaintiff's, the women have been forced to undergo extensive medical treatment, including, but not limited to, operations to locate and remove the Devices, operations to attempt to repair pelvic organs, tissue, and nerve damage, the use of pain control and other medications, injections into various areas of the pelvis, spine, and the vagina, and operations to remove portions of the female genitalia."
Over the past decade, growing concerns have emerged about the risk of painful and devastating injuries associated with pelvic organ prolapse mesh implanted transvaginally, including infections, erosion of the mesh into the vagina and organ perforation.
Manufacturers like Boston Scientific, Ethicon, C.R. Bard, and others have faced more than 100,000 lawsuits brought by women nationwide, and paid out billions in financial compensation to resolve claims alleging that the transvaginal mesh was defective and unreasonably dangerous. However, Boston Scientific was one of at least two manufacturers who continued to market and sell surgical mesh for treatment of pelvic organ prolapse after the litigation.
According a statement issued by the FDA this year, Boston Scientific and Coloplast failed to provide sufficient support to justify keeping the products on the market, after the agency decided to reclassify the mesh as "high risk" class III medical devices in 2016.
As a result, the agency announced a transvaginal mesh recall, preventing Boston Scientific from continuing to sell the devices to U.S. patients.
The FDA recommends that women who have transvaginal mesh in place continue their annual and other routine check-ups. They do not need to take any additional action if they are not experiencing problems.
Women who do experience issues such as persistent vaginal bleeding, discharge, pelvic organ pain or pain during sex should contact their healthcare professional and let them know they have a transvaginal mesh in place. The FDA recommends women who were planning to undergo transvaginal mesh surgical repair procedures talk to their doctor about other alternatives.
"*" indicates required fields