Lawsuits Over Boston Scientific Pelvic Mesh Selected for Bellwether Trials
September 04, 2013
By: Austin Kirk
As thousands of transvaginal pelvic mesh lawsuits continue to move forward nationwide, the U.S. District Judge presiding over the federal litigation has identified four Boston Scientific cases that will be eligible for early bellwether trials, which are set to begin early next year.  
There are currently more than 22,500 lawsuits pending throughout the federal court system involving vaginal mesh pelvic repair systems manufactured by different companies. The products have been associated with reports of severe and painful injuries when the mesh eroded through the vagina, caused infections and other complications.
U.S. District Judge Joseph R. Goodwin is currently presiding over six different federal multidistrict litigation (MDLs), which have been established for cases involving different manufacturers, including Boston Scientific, C.R. Bard, American Medical Systems (AMS), Ethicon, Coloplast and Cook Medical.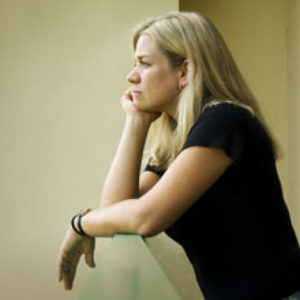 In each of the proceedings, a small group of cases are being prepared for early trial dates, known as "bellwether" cases, which are designed to help the parties gauge how juries are likely to respond to certain evidence and testimony that may be repeated throughout a large number of lawsuits each of the manufacturers are facing.
Boston Scientific Bellwether Trial Selections
In the Boston Scientific litigation, Judge Goodwin rejected bellwether selections originally submitted by the parties, suggesting that the cases were not representative of other cases based on the ages of the women and other factors, such as pre-existing health conditions that made the cases "outliers."
To avoid further problems with selections, Judge Goodwin issued a pretrial order (PDF) early last month that established parameters for what will be considered a representative case. The parties were directed to simultaneously submit new selections involving eight cases each where women were between 40 and 60 years old when they received the pelvic mesh, with complications that resulted in three or less revision surgeries. Judge Goodwin also limited the eligible cases to women who received only the Boston Scientific Obtryx, Advantage/Fit, Pinnacle or Uphold products, excluding cases where multiple different products were used.
In an order (PDF) issued August 29, Judge Goodwin identified the four cases that will be eligible for the first two Boston Scientific bellwether trial dates, which are currently scheduled for February 11, 2014 and June 17, 2014.
The first trial will involve a lawsuit filed by Carl Lynn Fawcett, who experienced problems from a Boston Scientific Pinnacle mesh system that was implanted for repair of pelvic organ prolapse (POP). If the Fawcett case settles or is otherwise dismissed before trial, a complaint filed by Roseanne Sanchez will serve as the first trial, which also involves Pinnacle pelvic mesh. The third selection is a case filed by Carolyn Smothers and the fourth selection is a case filed by Katherine Hall, both of which involve the Boston Scientific Obtryx mesh.
A third bellwether trial date in the Boston Scientific litigation has been reserved for September 9, 2014, but Judge Goodwin indicated that he was still unable to select a representative bellwether for this final round of trials from the cases submitted by the parties.
Pelvic Mesh Litigation Settlements and Trials
In addition to the bellwether trials involving Boston Scientific pelvic mesh lawsuits, Judge Goodwin has also been scheduling test trials involving products manufactured by other companies.
For Bard Avaulta mesh lawsuits, Judge Goodwin is currently in the middle of a series of four bellwether trials that are being held consecutively. The first case started in July and ended with a $2 million verdict, including punitive damages designed to punish the manufacturer for failing to warn women about the risk of problems. In the second case, the parties reached an agreement to settle the vaginal mesh lawsuit during the first day of trial. The third case is expected to begin within the next few weeks.
A series of bellwether trials involving AMS pelvic mesh lawsuits are scheduled to begin in December, and Judge Goodwin has previously identified the four cases that will be eligible for that early trial date. However, there has been some speculation that AMS may attempt to settle cases, after it was disclosed that the company has already agreed to pay $54.5 million to resolve an unspecified number of cases filed by a small number of law firms.
The first federal Ethicon Gynecare mesh lawsuits are expected to go to trial in August 2014, with parties submitting proposals for the first trial early next year. However, at least one trial involving Ethicon's Prolift surgical mesh has already gone before a New Jersey state court jury, resulting in an award of $3.35 million in compensatory damages and $7.76 million in punitive damages.
Following the early trial dates in each litigation, if the manufacturers are unable to reach settlements for the transvaginal pelvic mesh lawsuits they may face thousands of individual trials throughout the country if Judge Goodwin decides to begin remanding complaints back to the U.S. District Courts where they were originally filed for case-specific discovery and trial.
Margaret

July 13, 2016 at 6:36 pm

I'm one of the woman suffering, a number of surgeries. Can no longer do my job! Sitting on my couch recovering from another surgery! When are they going to come on board. There are families struggli
"*" indicates required fields