BPA Exposure May Lead to Infant Food Intolerance: Study
November 05, 2014
By: Martha Garcia
Infant exposure to bisphenol-A (BPA) in utero may increase the risk of food intolerances later in adulthood, according to the findings of a new study that adds to the mounting concerns about the widespread use of the controversial chemical in so many consumer products. 
The findings were published in the November 2014 edition of the FASEB Journal, showing that BPA exposure was not only linked to food intolerances and sensitivites, but problems were seen at levels much lower than current safety limits.
Researchers studied two groups of pregnant rats. The first group received daily doses of 5mg/kg of body weight per day starting at gestational day 15 through day 21 of lactation. On day 21 of lactation, the rat pups were then weaned.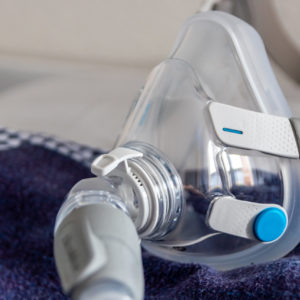 Did You Know?
Millions of Philips CPAP Machines Recalled
Philips DreamStation, CPAP and BiPAP machines sold in recent years may pose a risk of cancer, lung damage and other injuries.
Learn More
The second group of pregnant rats were treated daily throughout the same period with the BPA vehicle only. After both groups were weaned, offspring were then kept untouched until adulthood at day 45. At this age, only female offspring rats from each group were used. Then both groups were introduced to a new protein, ovalbumin, the main protein found in egg whites.
Researchers found the rats given BPA had an exacerbated immune response to ovalbumin, a response that was not observed in the control rats at all.
The rats were repeatedly given ovalbumin to determine any extended responses. The BPA exposed rats experienced induced colonic inflammation, a response that suggests food intolerance or sensitivity. This was also not observed in the control rats.
Researchers indicate that early life exposure to BPA, even at levels below the current human safety limits set by the FDA, appears to affect developing immune systems. This may predispose offspring to food allergies and sensitivities in adulthood, and the researchers predict that a similar response will be seen in humans.
Findings Come Among Increasing Food Intolerance
With so many people now having allergies to food and other chemicals, researchers say the new study may help health authorities identify a variety of effects of BPA on the immune system. Those effects were seen even at low levels, especially during sensitive phases of individual development, like fetal life, pregnancy and breastfeeding.
"We may look back one day and see BPA exposure as one of the more important public health problems of our time," said Gerald Weissmann, M.D., Editor-in-Chief of The FASEB Journal in a press release concerning the study. "We know that too much exposure is bad, but exactly how much exposure is too much is still up for debate."
BPA is commonly found in many consumer polycarbonate plastic products, including food and drink packages, impact resistant safety equipment, toys and medical devices. Epoxy resins also contain BPA, which are used to coat metal, such as food cans, bottle tops and water supply pipes. Some dental sealants and composites also contain BPA.
Exposure to BPA occurs when the chemical leaches into food from coatings of canned food and consumer products, like food storage containers, canned food and water bottles.
"Food contributes over 80 percent of the population's exposure to BPA," said Sandrine Menard, Ph.D., lead author.
A study published in October revealed babies exposed to BPA in utero were more likely to experience breathing problems, including asthma and wheezing, by the age of five.
Children tested whose mothers had high urinary concentrations of BPA experienced decreased lung function and increased wheezing.
Another study published earlier this year also affirmed the notion that safety limits of BPA set by the FDA are much too high. The study found human tissue is 100 times more susceptible to certain chemical compounds, including BPA.
Researchers said the study could lead to a reevaluation of the acceptable safety limits of BPA, a move called for numerous times by many critics.
"*" indicates required fields