BumbleBee Tuna Recall Issued Over Spoilage Risk
March 18, 2016
By: Irvin Jackson
More than 30,000 cases of canned Bumble Bee chunk tuna are being recalled after it was discovered that the cans may have been under-processed, which may cause the tuna fish to spoil earlier than the recommended use date, posing an organism and pathogen growth that may increase the risk of food poisoning. 
The Bumble Bee Chunk Light tuna recall was announced by the FDA on March 16, after the manufacturer discovered the cans may not have been sterilized completely during a routine quality audit. To date, no illnesses or injuries have been reported.
The recalled tuna fish products may spoil earlier than the "Best By" dates marked on the cans. A failure to fully sterilize the canned tuna during the manufacturing process could result in premature growth of harmful and potentially fatal foodborne illnesses or pathogens.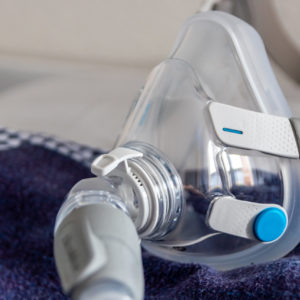 Did You Know?
Millions of Philips CPAP Machines Recalled
Philips DreamStation, CPAP and BiPAP machines sold in recent years may pose a risk of cancer, lung damage and other injuries.
Learn More
According to the FDA's recall notice, Bumble Bee Foods, LLC was alerted by its co-packaging company that certain lot codes of the canned chunk tuna were not processed through the standard commercial sterilization process and could result in contamination by spoilage. The failure to fully sterilize the products occurred at the co-packaging facility that is not owned or operated by Bumble Bee Foods, LLC.
Included in the tuna fish recall are an estimated 31,579 cases of Bumble Bee Chunk Light Tuna products marked with three specific UPC codes. The items being recalled are 5oz Bumble Bee Chunk Light Tuna in Water with UPC code 866000020, 5oz Bumble Bee Chunk Light Tuna in Oil with UPC code 866000021, and 4 Packs of 5oz Bumble Bee Chunk Light Tuna in Water with UPC code 8660000736. The recalled cans are also identifiable by checking to see if the "can code" begins with the letter "T".
The tuna fish cans were manufactured by Bumble Bee Foods, LLC of San Diego, California during the month of February 2016, and distributed across the nation to various retailers, grocers and distributors. Currently, the recalled products may still be on store shelves or in consumers' homes. The FDA is asking retailers and consumers to check their inventory and remove any recalled products to prevent consumption.
Customers are being advised to throw away the recalled tuna products or to contact Bumble Bee Foods, LLC at 888-820-1947 for further information regarding the disposal process and reimbursement. Customers may also visit the company online at www.bumblebee.com/recall-march-2016.
Elsie

April 14, 2016 at 4:14 pm

On 3/26/16 @ around 11pm a large group went to eat at Metro Café Atlanta. My 15 yr old daughter, her volleyball team, & parents. We were visiting Georgia for volleyball tournament. My daughter ordered a Tuna Fish Salad Melt. She woke up around 3 am with stomach pain & never went back to bed. She was vomiting & she had diarrhea non-stop. She was not able to walk unassisted, she had cold sweats, & [Show More]On 3/26/16 @ around 11pm a large group went to eat at Metro Café Atlanta. My 15 yr old daughter, her volleyball team, & parents. We were visiting Georgia for volleyball tournament. My daughter ordered a Tuna Fish Salad Melt. She woke up around 3 am with stomach pain & never went back to bed. She was vomiting & she had diarrhea non-stop. She was not able to walk unassisted, she had cold sweats, & began having chest pain & trouble breathing. My husband called a nurse line & they suggested we take her to the emergency room. Called 911 and an ambulance took her to Children's Healthcare. They hooked her up to an IV, then she got a high fever, her blood pressure was low, her face was swollen, & she had stomach pain. The doctor said she needed to go to a hospital which had an ICU because her fever would go down then up again as well as her blood pressure. Another ambulance took her to this other hospital & she remained in ICU for 3 days then 1 extra day in a regular room. She had a total of 5-6 IV bags, as well as other medication to maintain her blood pressure, & Zophran. She's still not 100%, she is weak, pale, & is still experiencing stomach issues. When we got home we were informed there was a Bumble Bee tuna recall in March. This experience was frightening to say the least. We reported the incidence to Environmental Health 404-612-1211.

Marivel

March 22, 2016 at 6:49 pm

worry
"*" indicates required fields