Byetta, Januvia Pancreatic Cancer Review Results in No Change for EMA
July 30, 2013
By: Irvin Jackson
In response to growing concerns among consumers and the medical community, European drug regulators have indicated that a review has failed to confirm any link between a risk of pancreatic cancer and use of a class of popular diabetes drugs that includes Byetta, Januvia, Janumet, Victoza and others.
The European Medicines Agency (EMA) announced on July 26 that it has concluded its review of GLP-1 based diabetes drugs, which are part of a class of drugs known as incretin mimetics. Based on the available data, reviewers indicated that they were unable to confirm that the diabetes drugs are linked to an increased risk of pancreatic cancer.
In the United States, the FDA launched a similar review of incretin mimetic diabetes drugs earlier this year after a study identified precancerous cellular changes among users of the medication. However, the FDA's evaluation is still ongoing.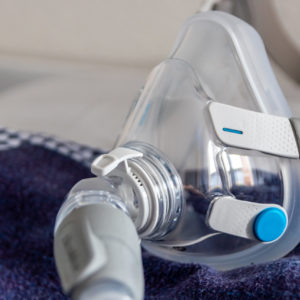 Did You Know?
Millions of Philips CPAP Machines Recalled
Philips DreamStation, CPAP and BiPAP machines sold in recent years may pose a risk of cancer, lung damage and other injuries.
Learn More
Incretin Mimetic Diabetes Drugs
Incretin mimetics are a relatively new class of diabetes treatments that work by mimicking the incretin hormones that the body usually produces to naturally stimulate the release of insulin in response to a meal.
Byetta (exenatide) was the first member of this class approved by the FDA, introduced by Amylin Pharmaceuticals and Eli Lilly in 2005 as a twice daily injection. Januvia was introduced by Merck the following year as an oral medication, and a combination pill containing Januvia and metformin was introduced in 2007, under the brand name Janumet. Victoza (liraglutide) was introduced by Novo Nordisk in 2010 as a daily injection.
The medications have quickly grown to become some of the top selling drugs for treatment of type 2 diabetes worldwide, generating billions in annual sales. Januvia and Janumet are among the best selling medications for the global pharmaceutical company Merck, generating over $4 billion in sales last year. Victoza sales were about $1.8 billion last year for Novo Nordisk and Byetta earned a reported $149 million for Amylin Pharmaceuticals last year.
Side effects of Byetta, Januvia, Janumet and Victoza have been linked to a risk of pancreatitis, which could remain asymptomatic for a prolonged period of time. A number of studies in recent years have raised concerns that users may face an increased risk of developing pancreatic cancer following chronic pancreatitis caused by the medications.
Pancreatic Cancer Concerns with Byetta, Januvia, Janumet and Victoza
Earlier this year, concerns about the risk of pancreatic cancer were escalated following the publication of a study in JAMA Internal Medicine, which found that users of Byetta and Januvia may be twice as likely to be hospitalized with acute pancreatitis.
In March 2013, the FDA and EMA launched investigations into the link between pancreatic cancer and Januvia, Byetta, Victoza and other incretin mimetics after results of study published in the medical journal Diabetes found that organ donor tissue from the pancreas among users of Byetta and Januvia was found to have increased pancreatic mass and precancerous cells, which are cells with the potential to evolve into tumors.
According to a statement released by the European reviewers this week, the EMA has not ruled out the possibility of an increased risk of pancreatic cancer with incretin mimetics but indicated that a review of available data did not indicate a risk. The agency indicates that the study that led to the review had a number of methodological limitations and potential sources of bias.
"With regard to pancreatic cancer, data from clinical trials do not indicate an increased risk with these medicines. However, the number of events is too small to draw final conclusions," according to the EMA press release. "Due to their mechanism of action (stimulation of beta-cell- and suppression of alpha cell-function) some uncertainties remain in respect to the long-term effect of these medicines on the pancreas and more data collection efforts are under way."
The EMA says that the results of two large ongoing studies are expected in the spring of 2014 and that it will continue to monitor and assess any information that becomes available in the interim.
In June, scientists with the FDA and pharmaceutical companies that manufacture the diabetes drugs met to discuss evidence linking the drugs to pancreatic cancer. In the aftermath, some medical organizations in the U.S. called for more attention and concern regarding the risks, due to the popularity of the drugs and the dangers of pancreatic cancer.
In a statement issued on June 10, the American Diabetes Association (ADA) asked all pharmaceutical companies who sell incretin mimetics to make patient-level data on their medications available for an independent review, so that researchers can provide clarity for patients and healthcare providers about the potential impact on the pancreas from the medications.
The ADA has proposed releasing a call for applications from academic and research organizations that could integrate the data and settle the question of whether the diabetes drugs increase the risk of pancreatitis or pancreatic cancer.
In a statement responding to the ADA request, Merck, the makers of Januvia and Janumet, said they will work with the ADA to cooperate with an independent study.
Diabetes Drug Cancer Lawsuits
Amid the increasing concerns in the medical community, a number of individuals diagnosed with pancreatic cancer have filed product liability lawsuits in courts throughout the country. The complaints allege that the drug makers failed to adequately research the medications or warn about the potential risk of pancreatic cancer and the importance of monitoring the pancreas for changes during treatment.
Last week, a panel of federal judges heard oral arguments on a motion to centralize and consolidate all Byetta lawsuits, Januvia lawsuits, Janumet lawsuits and Victoza lawsuits filed in U.S. District Courts nationwide. While there are currently only about 50 complaints filed in the federal court system, estimates suggest that hundreds, if not thousands, of cases may ultimately be brought in the coming weeks and months.
"*" indicates required fields