Caffeine Exposure May Be Linked To Increased Miscarriage Risk: Study
March 29, 2016
By: Irvin Jackson
If men or women consume high amounts of caffeine while trying to conceive, or early in pregnancy, it may increase the risk of a miscarriage, according to the findings of new research. 
In a study published last week in the medical journal Fertility and Sterility, researchers from Maryland warn that consuming the equivalent of more than two caffeinated beverages per day while trying to get pregnant may significantly increase the risk that the mother will lose the child.
Researchers from the Eunice Kennedy Shriver National Institute of Child Health and Human Development conducted a study involving 344 couples from 16 counties in Michigan and Texas. They looked at singleton pregnancies and the use of cigarettes, caffeine, alcoholic beverages and multivitamins. The study covered preconception, early pregnancy, and periconception.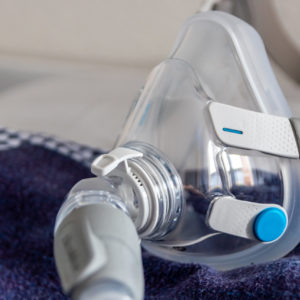 Did You Know?
Millions of Philips CPAP Machines Recalled
Philips DreamStation, CPAP and BiPAP machines sold in recent years may pose a risk of cancer, lung damage and other injuries.
Learn More
The findings indicate that 98 of the 344 women, or about 28%, suffered a pregnancy loss. While age was a significant factor, once researchers accounted for that factor, they found that men and women's consumption of caffeinated beverages increased the risk of miscarriage by 74% when the woman was a high caffeine consumer and about 73% when the man was a high caffeine consumer. They also found that when women adhered to multivitamins, the risk was significantly decreased.
The association between male caffeine use and miscarriage suggested that caffeine could be a factor during the preconception phase, but no causal links were made by the study.
"Couples' preconception lifestyle factors were associated with pregnancy loss, although women's multivitamin adherence dramatically reduced risk," the researchers concluded. "The findings support continual refinement and implementation of preconception guidance."
Energy Drink Caffeine Concerns
The findings come amid growing concerns over health risks with energy drink, such as Monster, Red Bull, 5 Hour Energy and others, which contain high amounts of caffeine and other stimulants that have been linked to heart risks and other problems.
Although most individuals believe energy drinks are safe, often consuming large numbers of the drinks in short periods of times, many contain pharmaceutical grade caffeine and additional caffeine from other natural sources. This much caffeine in one serving can cause a person's heart to beat rapidly, increase blood pressure, or other nervous, digestive or cardiovascular system side effects, health experts have warned in recent years.
Energy drink manufacturers have compared the amount of caffeine in their products to that of hot beverages sold in coffee houses, but the products are often packaged in very large sizes and they are not sold in controlled environments like coffee shops, which typically would not serve young children.
Monster, Rockstar, Red Bull and other popular energy drinks are widely available in convenience stores, often located next to traditional soft drinks and packaged in very similar cans.
Some energy drinks in many of the popular lines contain up to 400 mg of caffeine per can. In comparison, a cup of coffee typically has around 100 mg of caffeine.
Caffeine poisoning can occur in adults at levels higher than 400 mg a day; however children under 12 can experience caffeine poisoning at only 2.5 mg per 2.2 pounds of body weight.
A number of energy drink lawsuits have been filed against Monster and other manufacturers. The FDA is currently investigating health concerns surrounding the drinks, after a number of adverse event reports were submitted in recent years connecting energy drinks to severe injuries and deaths.
"*" indicates required fields