PRIME, 5-Hour Energy Drink Recall Issued In Canada, as U.S. Senator Calls for Investigation into Caffeine Levels
July 13, 2023
By: Irvin Jackson
Canadian health officials have issued a recall for several popular energy drink brands, including PRIME and 5-Hour Energy, as U.S. law makers are also raising concerns about the high levels of caffeine in certain products.
The Canadian Food Inspection Agency (CFIA) announced the energy drink recall on July 12, impacting products sold under the brand names PRIME, 5-Hour Energy, 3D Alphaland, Celsius, GFuel and Sting, which the regulators indicate violate laws in Canada linked to caffeine content and how those cans should be labeled. The recalls appear to affect only those without labels in both English and French.
The warning indicates the recalled energy drinks should not to be consumed, sold, served or distributed in Canada. A full list of the affected energy drinks is included in the recall notice, and were sold both nationally and online.
The CFIA is recommending Canadian consumers check to see if they have the affected products, and not to consume them if they do. The agency also asks consumers who see the products being sold to report such incidents to the CFIA and to contact their healthcare provider if they consume one and begin to feel ill. The recall came after agency inspections, which are ongoing and may lead to additional recalls.
Energy Drink Health Concerns
Although most consumers believe energy drinks to be safe due to information on the nutrition labels, the drinks are not regulated in the U.S. because they are considered dietary supplements. Many manufacturers do not even disclose the ingredients or levels of caffeine contained in each bottle.
Amid aggressive marketing by the manufacturers, energy drink sales increased 240% between 2004 and 2009, and the number of caffeine overdose emergency room visits increased from 1,128 in 2005 to 16,055 in 2008. Approximately 56% of those visits involved individuals between the ages of 12 and 25 years.
In March 2016, the American Heart Association indicated that the overuse of energy drinks could cause increased heart problems including heart attacks, sudden cardiac arrest and other potentially life-threatening complications.
A major concern regarding energy drinks involves the high levels of caffeine found in many brands. PRIME, for example, which had been distributed in Canada but not yet released for sale, contains about 200 milligrams of caffeine per can, which is about the same amount found in six cans of Coca Cola, which exceeds Canada's 180 mg limit on caffeine per serving.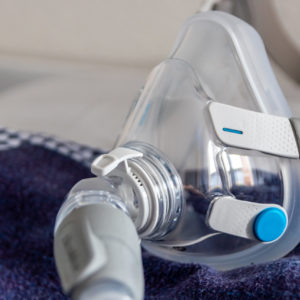 Did You Know?
Millions of Philips CPAP Machines Recalled
Philips DreamStation, CPAP and BiPAP machines sold in recent years may pose a risk of cancer, lung damage and other injuries.
Learn More
U.S. Senator Calls for PRIME Energy Drink Investigation
As Canadian officials recalled PRIME energy drinks, U.S. law makers are calling for a similar investigation.
On Sunday, U.S. Senate Majority Leader Chuck Schumer called for the U.S. Food and Drug Administration (FDA) to also launch an investigation into PRIME, which hit the market in the U.S. last year, due to the energy drink's high caffeine levels.
Schumer called for the investigation at a press conference held on Sunday, warning that the drink's popularity on social media and with youth raise concerns about the health risks. The drinks are not recommended for children under 18 years old, but have been released in youth-friendly flavors and promoted by social media influencers like Logan Paul and KSI, which has helped make the drinks extremely popular and even hard to keep on store shelves in the U.S., U.K. and Australia.
PRIME is now the official sports drink of several popular sports teams, like the Los Angeles Dodgers, increasing its visibility.
High levels of caffeine have been linked to irregular heartbeats in some consumers, resulting in increased blood pressure, heart arrhythmias, fainting, seizures and sudden death, particularly in younger consumers.
The FDA has yet to say if it will launch such an investigation.
Monty

July 24, 2023 at 11:06 pm

".....the drinks are not regulated in the U.S. because they are considered dietary supplements." Dietary supplements are regulated as found in the Code of Federal Reulations, Title 21 ,Chapter 1, Subchapter B, Part 111
"*" indicates required fields