Case Report Links Kidney and Heart Failure To Energy Drink Consumption
April 21, 2021
By: Martha Garcia
Doctors from the U.K. recently described a case that highlights the potential health risks with energy drink consumption, indicating that a 21 year old suffered serious kidney and heart failure after consistently drinking the highly caffeinated beverages for several years.
In a case study published in the journal BMJ Case Reports on April 15, researchers detail the man's life-threatening health complications which appear to have resulted from excessive energy drink consumption.
The 21-year-old man drank an average of four 500-milliliter cans of energy drink every day for roughly two years, according to the case report. Each can contained about 160 milligrams of caffeine as well as the protein taurine.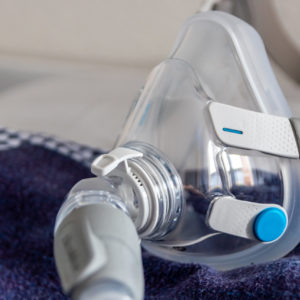 Did You Know?
Millions of Philips CPAP Machines Recalled
Philips DreamStation, CPAP and BiPAP machines sold in recent years may pose a risk of cancer, lung damage and other injuries.
Learn More
Over four months he developed shortness of breath, breathlessness while lying down and weight loss. He also suffered indigestion, tremors, and palpitations, but had not sought medical attention.
Eventually the young man became so ill he dropped out of college. He was finally admitted to the hospital and treated in the intensive care unit for heart and kidney failure. His case was so severe he was considered for a dual organ transplant.
Researchers attributed his heart failure to energy drink consumption. Eventually, his heart condition improved over time, but he still needed a kidney transplant.
The man had no past medical or family history of heart of kidney failure. The only potential issue was his excessive intake of energy drinks.
"This case report adds to the growing concern in the literature about the potential cardiotoxic effects of energy drinks, which should be considered when assessing young patients presenting with a non-ischaemic dilated cardiomyopathy," the researchers wrote.
Past research has linked energy drink consumption to impaired electrical activity of the heart and increased blood pressure, as well as life-threatening arrhythmia.
Too much caffeine can overstimulate the body's sympathetic nervous system, the researchers warned. It can raise blood pressure dangerously high and trigger heart rhythm abnormalities.
The researchers of the latest study say warnings should be provided about the risks of energy drinks, especially in large amounts. When drunk sporadically or in small quantities, the drinks may not pose a significant threat; but when consumed excessively it can lead to serious consequences.
"I think there should be more awareness about energy drink and the effect of their contents," wrote the patient in the case report. "I believe they are very addictive and far too accessible to young children. I think warning labels, similar to smoking, should be made to illustrate the potential dangers of the ingredients in energy drink."
While research has been done on energy drink side effects, no large-scale studies evaluating the cardiac effects have been performed, researchers said. However, multiple case studies indicate drinking large quantities can have serious health ramifications.
Energy Drink Health Concerns
In recent years, a number of independent studies have linked popular energy drinks, such as Monster, Red Bull, Rockstar and others, to increased risk of heart problems, including abnormal heart rhythms and prolonged elevated blood pressure.
In November 2018, researchers reported that consuming just one energy drink could decrease the vascular function of a person's heart due to blood vessel dilation decreases. Other studies found that energy drinks may cause a person to experience more forceful heart contractions, putting them at risk for heart attack and other cardiac problems.
Researchers have also linked the drinks to problems associated with the nerves and stomach. One study indicated heart problems can occur by drinking only two cans per day, while another study indicated it only took one 16-ounce can before users saw a spike in blood pressure.
The energy drink industry has come under increased scrutiny over the past seven years, as concerns mount about the potential health risks associated with energy drink products and various marketing claims that encourage young users to consume large quantities of the highly caffeinated beverages.
In 2019, 5-Hour Energy agreed to settle a lawsuit brought by the state of Vermont, which alleged the manufacturer lied to consumers about their products' potency and that it lied about the drinks' safety. It is one of several lawsuits filed in recent years, many of which say the manufacturers deceived consumers, particularly teenagers, about the safety and caffeine content of their products.
"*" indicates required fields