Energy Drink Heart Risks May Be Triggered By One 16-Ounce Can: Study
November 13, 2015
By: Irvin Jackson
Just one can of a popular energy drink may cause users to experience a dangerous spike in blood pressure and levels of norepinephrine, a stress hormone similar to adrenaline, potentially creating serious cardiovascular risks, according to researchers at the Mayo Clinic. 
In the study published earlier this week in the Journal of the American Medical Association (JAMA), and presented this week at the American heart Association's Scientific Sessions 2015, Mayo Clinic researchers had 25 healthy volunteers, ages 18 or older, drink one 16-ounce can of Rockstar or a placebo within five minutes.
These findings have led the American Heart Association (AHA) to warn youths that drinking only one 16-ounce energy drink could cause blood pressure and heart problems.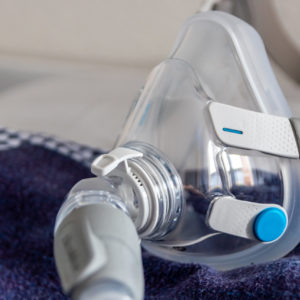 Did You Know?
Millions of Philips CPAP Machines Recalled
Philips DreamStation, CPAP and BiPAP machines sold in recent years may pose a risk of cancer, lung damage and other injuries.
Learn More
During the study. each subject drank either a Rockstar or the placebo on two separate days after baseline measurements of blood pressure, glucose levels, norepinephrine levels, heart rates, caffeine levels and other measurements were taken. They were then again measured after either the can of Rockstar or the placebo, which was made similar in taste, color and texture, was consumed.
Researchers determined that the subjects who drank the Rockstar, which had 240 mg of caffeine and 2,000 mg of taurine, saw an overall 6.4% spike in blood pressure and norepinephrine levels jumped from 150 pg.mL to 250 pg.mL.
Norepinephrine is referred to as the "fight or flight" chemical. It increases blood pressure, heart rate and breathing when a person faces a perceived stress.
"These acute hemodynamic and adrenergic changes may predispose to increased cardiovascular risk," the researchers warned in a JAMA press release. "Further research in larger studies is needed to assess whether the observed acute changes are likely to increase cardiovascular risk."
The AHA issued a warning to youths on the same day, pointing to the study's findings.
Energy Drink Health Risks
This is not the first study to conclude there is a risk of heart problems linked to energy drinks.
Studies over the last several years have linked the use and overuse of energy drink supplements to many serious side effects including heart attacks, kidney problems, seizures, hiked blood pressures, insomnia, and cerebrovascular incidents that have caused the killing of nerves and cells in certain areas the body.
Research published in 2013 linked the consumption of energy drinks to causing more forceful heart contractions, also potentially leading to other serious cardiac events.
The FDA has received dozens of adverse event reports involving popular energy drinks, including at least six deaths linked to Monster energy drinks along since 2003.
In September 2013, four Democratic Senators called on 17 manufacturers of popular energy drinks to stop marketing the highly caffeinated products to children as reports of injuries and fatalities continued to be reported to the FDA. Their calls requested for the companies to stop selling their products in schools K-12 and refrain from marketing to the youth.
Common marketing practices for energy drinks to target teens is to sponsor sporting events, promotion over social media, handing out samples at common teen hangouts, concerts, and even at SAT prep course venues.
Although most companies were reluctant to adopt the recommended guidelines, certain distributors such as Arizona, Celsius, XYIENCE, and Coca-Cola, committed to not market their energy drink products to youth. However, the four companies that make up more than 90% of the energy drink market, including the makers of Red Bull, Monster, Rockstar and Dr. Pepper/Snapple, declined to commit to these practices.
The makers of Monster energy drinks have faced at least two wrongful death lawsuits, and earlier this year Rockstar Beverage Corp., whose drinks were used in this latest study, was hit with a product liability lawsuit by an individual who alleges he suffered a heart attack after drinking four cans of Rockstar within an eight-hour period.
"*" indicates required fields