FDA Investigating Panera Bread "Charged Lemonade" After Wrongful Death Lawsuit Filed Over Fatal Cardiac Arrest
October 26, 2023
By: Katherine McDaniel
Federal regulators are investigating the death of a 21-year-old Pennsylvania woman, who died from cardiac arrest after drinking the highly caffeinated "Charged Lemonade" from Panera Bread.
According to an NBC News report published on October 25, the U.S. Food and Drug Administration (FDA) is looking into the safety of Panera Bread "Charged Lemonade," after a wrongful death lawsuit was recently brought by the family of the young woman, who had a heart condition and was unaware of the risks associated with the beverage.
While Panera advertises the lemonade as a clean, plant-based drink with the same amount of caffeine as a dark roast coffee on its website, a large 30-ounce cup of the drink can contain about 390 milligrams of caffeine, the report indicates. FDA officials have previously warned that healthy adults can safely consume up to 400 milligrams of caffeine, or about 4-5 cups of coffee a day, however, the lemonade is mixed by store employees, and can contain varying or dangerous levels of caffeine content.
Panera Bread "Charged Lemonade" Wrongful Death Lawsuit
The Panera Bread wrongful death lawsuit (PDF) was filed on October 23 in the Philadelphia Court of Common Pleas by the parents of 21-year-old Sarah Katz, who died in September 2022 after she drank a large cup of "Charged Lemonade" from Panera Bread.
Katz, a University of Pennsylvania student, went into cardiac arrest hours after she drank a 30-ounce "Charged Lemonade" from a Philadelphia Panera Bread location on September 10, 2022. After being taken to a nearby hospital, her heart stopped again, where she died from a second cardiac arrest episode. She had recently purchased an "Unlimited Sip Club Membership" from Panera, which offers customers free drink refills, and had consumed at least one Charged Lemonade days prior to her death, according to her roommate.
Katz had been diagnosed with long QT syndrome at age five, a condition of the heart's electrical system that can cause abnormal heart rhythm from stress or exercise. The lawsuit indicates Katz had the disorder controlled with medication, regular doctor visits, and by limiting her caffeine consumption.
The medical examiner listed her cause of death as cardiac arrhythmia due to long QT syndrome. The report did not mention the caffeinated lemonade as a contributing factor of her death, though Katz did not have any drugs in her system besides those administered during resuscitation efforts.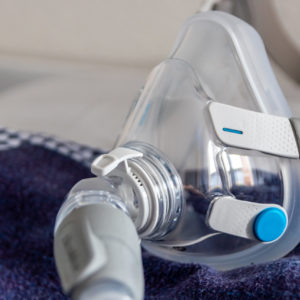 Did You Know?
Millions of Philips CPAP Machines Recalled
Philips DreamStation, CPAP and BiPAP machines sold in recent years may pose a risk of cancer, lung damage and other injuries.
Learn More
The lawsuit alleges the lemonade is actually a dangerous lemon-flavored energy drink, and a large cup can contain more caffeine than the standard cans of Red Bull and Monster energy drinks combined, as well as nearly 30 teaspoons of sugar. The lawsuit indicated that guarana extract is also added, which is another stimulant that makes the caffeine content even higher.
Panera is accused of failing to accurately disclose the ingredients and warn of the caffeine content in the highly caffeinated lemonade, which the lawsuit also claims is normally placed alongside other less or non-caffeinated drinks, and may confuse customers into believing they are normal beverages. Panera also failed to add a warning on the potentially dangerous side effects of consuming such large quantities of caffeine, which can include life-threatening consequences of blood pressure, heart rate, or even brain function, the complaint states.
The victim's family pointed out that Katz was cautious in making sure the amount of caffeine she consumed was safe for her heart condition, and avoided highly caffeinated beverages, as well as energy drinks at her doctor's recommendation. They claim Katz believed the drink was either a sports electrolyte drink or regular lemonade that contained a relatively normal and safe amount of caffeine, and that she would have never drank it if she had known how much caffeine the beverage actually contained.
The lawsuit presents claims of strict product liability, negligence, misrepresentation, breach of express warranty, and wrongful death.
"*" indicates required fields