Heart Problems from Energy Drinks May Occur With Only Two Cans Per Day: Study
March 07, 2016
By: Irvin Jackson
Amid increasing concerns about the potentially serious side effects of energy drinks, such as Monster, Red Bull, Rockstar and others, new research suggests that drinking two cans of the highly caffeinated beverages per day increase the risk of abnormal heart rhythms and other cardiac problems. 
In a study presented at a recent meeting of the American Heart Association, researchers indicate that abnormal heart rhythms occurred among young, healthy people after just drinking two energy drink cans per day over only a few weeks.
The findings have not been published for peer review, but seem to confirm earlier research that has highlighted the risks of heart problems from energy drinks, including heart attacks, sudden cardiac arrest and other potentially life-threatening complications.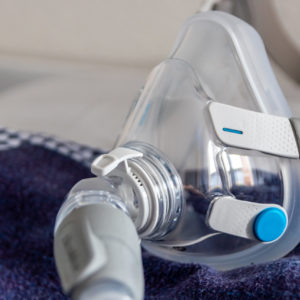 Did You Know?
Millions of Philips CPAP Machines Recalled
Philips DreamStation, CPAP and BiPAP machines sold in recent years may pose a risk of cancer, lung damage and other injuries.
Learn More
Researchers from the University of the Pacific and David Grant Medical Center conducted a three-week clinical trial involving 27 subjects between the ages of 18 and 40. Some were given energy drinks and others were given a placebo. The study looked at the test subjects' heart rhythms and blood pressure before and after consuming the energy drinks.
According to the findings, those who received the energy drinks showed an increase in QTC intervals, a measure of heart rhythm. Some also showed a slight increase in blood pressure, with the effects lasting for two hours after the drinks were consumed.
The findings come after a study published in November in the Journal of the American Medical Association, which found that consuming just one can of Rockstar energy drink led to an increased risk of heart problems and blood pressure increases among young, healthy adults.
It also comes after a study presented a year ago by the Mayo Clinic which found that blood pressure spiked in those who consumed an energy drink.
Energy Drink Heart Risks
While the popularity of energy drinks has continued to rise in recent years, especially among teens and young adults, a growing body of research has emerged that demonstrates the beverages may cause serious and potentially life-threatening side effects, including heart attacks, irregular heartbeats, strokes, kidney failure and other problems.
In 2013, a study linked the consumption of energy drinks to causing more forceful heart contractions, also potentially leading to other serious cardiac events.
Energy drink manufacturers have compared the amount of caffeine in their products to that of hot beverages sold in coffee houses, but the products are often packaged in very large sizes and they are not sold in controlled environments like coffee shops, which typically would not serve young children.
Monster, Rockstar, Red Bull and other popular energy drinks have high levels of caffeine and other stimulants, which may cause serious injury if multiple cans are consumed.
Most individuals believe energy drinks are safe because they are typically sold in convenience stores next to traditional soft drinks, with many consuming large numbers of the energy drinks in short periods of times. The products often contain pharmaceutical grade caffeine and additional caffeine from other natural sources. This much caffeine in one serving can cause a person's heart to beat rapidly, increase blood pressure, or other nervous, digestive or cardiovascular system side effects, health experts warn.
Some energy drinks in many of the popular lines contain up to 400 mg of caffeine per can. In comparison, a cup of coffee typically has around 100 mg of caffeine.
Caffeine poisoning can occur in adults at levels higher than 400 mg a day; however children under 12 can experience caffeine poisoning at only 2.5 mg per 2.2 pounds of body weight.
The FDA is currently investigating health concerns surrounding the drinks, after a number of adverse event reports were submitted in recent years connecting energy drinks to severe injuries and deaths.
According to information released in 2012, at least 37 adverse event reports had been received by the FDA involving health problems from Monster Energy drinks, including at least six deaths.
Amid aggressive marketing by the manufacturers, energy drink sales increased 240% between 2004 and 2009, and the number of caffeine overdose emergency room visits increased from 1,128 in 2005 to 16,055 in 2008. Approximately 56% of those visits involved individuals between the ages of 12 and 25 years.
In recent years, a growing number of energy drink lawsuits have been filed on behalf of otherwise healthy young adults who suffered sudden heart problems within hours after drinking the beverages, alleging that the manufacturers placed their desire for profits before the safety of consumers.
"*" indicates required fields