Powdered Caffeine Overdose Lawsuit Filed Over Wrongful Death
March 09, 2015
By: Russell Maas
A wrongful death lawsuit has been filed by the parents of an 18 year old high school student who died from a caffeine overdose last year following the consumption of pure caffeine powder products purchased online. 
The complaint was filed last week by the family of Logan Stiner in Ohio state court, naming Amazon.com and several other companies involved in the distribution of the powdered caffeine. The family claims that the defendants mislabeled the pure caffeine powder as a dietary supplement, failing to provide proper dosing instructions or adequately warn about the potential health risks.
Stiner was an 18 year old high school student, just days away from graduating and moving on to college to study chemical engineering at a recognized college, when he died on May 27, 2014. According to the coroner report, Logan consumed a lethal amount of pure caffeine powder, administering amounts of caffeine into his system equivalent to 23 cups of coffee. This caused him to suffer cardiac arrhythmia and seizures due to acute caffeine toxicity, according to the wrongful death lawsuit.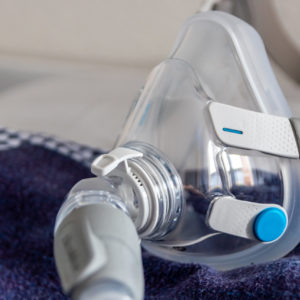 Did You Know?
Millions of Philips CPAP Machines Recalled
Philips DreamStation, CPAP and BiPAP machines sold in recent years may pose a risk of cancer, lung damage and other injuries.
Learn More
The family alleges that the product sold by Amazon.com, under the brand name Hard Rhino, is a pharmaceutical-grade caffeine powder and that the retailer violated federal regulations set forth by the FDA by failing to inform customers about the potential health risks of powdered caffeine. Given the potency of the product, small differences in the amount consumed could be the difference between life and death.
Amazon.com, Tenkoris LLC, and its subsidiary Tenkoris Inc., The Bulk Source, Guardian Wholesale, Hard Rhino, Guardian Biosciences Inc., and Kelsey Kidd, are all named as defendants in the lawsuit after manufacturing, designing, marketing, selling or otherwise distributing pure caffeine powder in the United States.
FDA Issued Powdered Caffeine Warning
In July 2014, the FDA issued a safety advisory about the potential health risks with powdered caffeine, warning consumers to avoid using the products after they were linked to reports of serious injury and death.
According to the FDA's warning, pure caffeine powder can cause a wide variety of side effects, including rapid or dangerously erratic heartbeat, seizures, and death. Consumers may also experience vomiting, diarrhea, stupor and disorientation; all symptoms of caffeine toxicity. The symptoms are typically more severe than those from drinking too much coffee, tea or other caffeinated beverages.
A recent investigation by the FDA has also shown an increase in hospitalizations from caffeine toxicity reported across the country in recent years, stemming from the use of energy drinks, shots and other products containing high amounts of caffeine and other stimulants.
In August 2014, Senator Richard Blumenthal, of Connecticut, held a press conference urging the FDA to ban caffeine powder, indicating that it has "no redeeming value" and is a danger to the public. Currently the FDA regulates all forms of caffeine except pure powder form, allowing dietary supplements to go un-regulated.
Stiner's parents both addressed the Ohio's Senate Criminal Justice Committee on February 18, in Support of Senate Bill 7, a new piece of legislation that would ban the sale of pure caffeine products in Ohio. If approved, the sale of pure caffeine powder will result in a misdemeanor for the first offense and increase in harsher punishments following subsequent offenses.
With the popularity of pure powdered caffeine growing, the FDA has recorded an increased number of hospitalizations from toxic caffeine levels in younger generations across the country in recent years. Many of the cases are directly related to the use of energy drinks, energy shots, and other harmful caffeine stimulants labeled as "All Natural."
Symptoms of caffeine overdose can begin by feeling flushed which includes a rapid or dangerously erratic heartbeat, vomiting, diarrhea, disorientation, and at extremely dangerous levels may cause seizures leading to death.
The FDA is asking that consumer stop using pure caffeine powder products immediately to avoid possible overdose and death. Consumers should warn their peers about the dangers of these products and report any adverse health consequences to the FDA at 240-402-2405 or by email at CAERS@cfsan.fda.gov .
"*" indicates required fields