California Avandia Lawsuits Remanded to State Court
March 05, 2009
By: AboutLawsuits
U.S. District Judge Cynthia M. Rufe, who is overseeing the federal Avandia lawsuits that are consolidated in an MDL in the Eastern District of Pennsylvania, has ordered that 15 cases originally filed in various Superior Courts of California, be sent back to state court for further litigation.
GlaxoSmithKline PLC, which makes the type 2 diabetes medication Avandia, faces thousands of lawsuits in state and federal court alleging that they failed to adequately warn about side effects of Avandia that could increase risk of heart attacks, heart failure, strokes and other serious injuries.
In October 2007, the Judicial Panel on Multidistrict Litigation transferred all federal court lawsuits over Avandia to Judge Rufe in the Eastern District of Pennsylvania for coordinated handling during pre-trial litigation.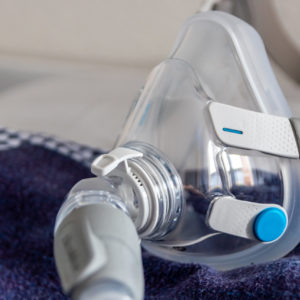 Did You Know?
Millions of Philips CPAP Machines Recalled
Philips DreamStation, CPAP and BiPAP machines sold in recent years may pose a risk of cancer, lung damage and other injuries.
Learn More
The plaintiffs in 17 different lawsuits filed a Motion to Remand their cases back to the state courts where they were originally filed in California, New York and North Carolina, arguing that they were improperly removed to federal court by GlaxoSmithKline, and that they should not be part of the MDL.
In an order issued February 25, 2009, Judge Rufe granted the Motion to Remand 15 California Avandia lawsuits, but denied the Motion to Remand filed in one case that originated in New York and another first filed in North Carolina.
The California cases were filed against GlaxoSmithKline as well as one of their distributors, McKesson Corporation, which has their principal place of business in California. Although Glaxo contended that McKesson was only joined in the lawsuit to destroy the diversity between the parties and keep the case in state court, Judge Rufe ruled that McKesson was not fraudulently joined and that the cases properly belong in state court as long as the distributor remains a party.
For the North Carolina and New York cases, Judge Rufe denied the Motion to Remand, meaning those lawsuits will remain in federal court as part of the MDL.
In the North Carolina Avandia lawsuit, plaintiffs argued that Glaxo's principal place of business was in the state, and that they may be considered citizens of North Carolina for purposes of diversity. However, Judge Rufe found that Glaxo's only principal place of business was Pennsylvania, where the officers direct the corporate activities, and therefore the cases properly belong in federal court.
In the New York Avandia lawsuit, plaintiffs filed suit against Glaxo and the local Rite Aid pharmacy where the prescriptions were purchased, arguing that Rite Aid is a citizen of New York, which destroys diversity. However, Judge Rufe found that unsupported allegations that Rite Aid failed to use reasonable care in distributing, marketing and selling Avandia, did not satisfy the New York pleading standard for a negligence claim against a pharmacy, and therefore denied the plaintiffs' Motion to Remand the case back to state court.
The first Avandia lawsuit trials in the MDL are expected to start between June 1, 2010 and September 30, 2010, for cases that were filed directly in Judge Rufe's Court in the Eastern District of Pennsylvania. The scheduling order calls for 100 cases filed directly in that District to be prepared for trial with case-specific discovery, while the hundreds of other lawsuits filed outside of Pennsylvania are in a virtual holding pattern.
It is common in complex pharmaceutical litigation involving a large number of claims, for the MDL court to select a handful of "bellwether" cases which are prepared for early trials. They are designed to present issues that will appear throughout the other cases, potentially allowing the parties to work towards a resolution of the litigation.
In the event that the non-bellwether cases do not resolve during pre-trial litigation, they will later be returned back to the federal court where they were originally filed for trial.
"*" indicates required fields