California Governor Signs Bill Raising Medical Negligence Caps
May 25, 2022
By: Russell Maas
Following decades of old legislation that kept the same limits on the amount compensation that can be recovered by victims of medical mistakes and their families, the California Governor has signed a new bill that increases the damage caps in medical negligence lawsuits.
Governor Gavin Newsom signed Assembly Bill No. 35 into law this week, which received unanimous support for raising the California medical malpractice pain and suffering cap to reflect inflation, and provides better support for those who have been tragically hurt or killed by a medical mistake.
Pain and suffering damages include both the physical and emotional injuries suffered by a victim that are part of compensation paid for non-economic damages in a lawsuit. Pain and suffering encompasses everything that is not an actual financial loss as a result of the accident, such as discomfort, inconvenience, inability to perform activities prior to the accident, and alike impacts.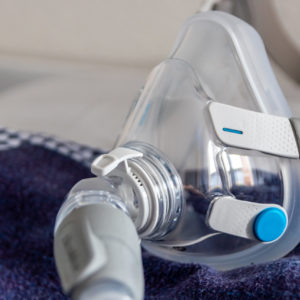 Did You Know?
Millions of Philips CPAP Machines Recalled
Philips DreamStation, CPAP and BiPAP machines sold in recent years may pose a risk of cancer, lung damage and other injuries.
Learn More
For the first time in 47 years, the new legislation will significantly change the Medical Injury Compensation Reform Act (MICRA). Specifically, the law will raise the medical malpractice pain and suffering cap from $250,000 to $350,000 for those who have been injured, and would raise the cap to $500,000 for the relatives of those who died due to medical malpractice.
The law will gradually increase those amounts for injured or surviving family members over the next decade, until it reaches $750,000 for injured victims and $1 million for the deceased. Once these cap limits are reached, the limits would be set to increase 2% annually.
In addition to the plaintiff's awards, the law will also allow attorneys representing medical malpractice victims to collect contingency fees based on the stage of representation, rather than the existing tiered guideline. Previously, attorneys were only capable of collecting 40% of the first $50,000 recovered, 33% of the next $50,000, 25% of the next $500,000, and 15% of anything that exceeds $600,000.
Now signed, the law is set to go into effect and will apply to all cases filed or arbitrations demanded on or after, January 1, 2023.
The legislation was pioneered by Assembly Majority Leader Eloise Gómez Reyes and State Senator Tom Umberg, and was backed by overwhelming support from consumer groups, trial attorneys, health care insurers, and health care providers.
For decades, proponents of medical malpractice damage caps have argued that limits on non-economic damages help control insurance premiums and prevent doctors from leaving the state. However, those who oppose the caps have indicated that removing the cap in cases of gross medical negligence will help ensure that doctors maintain high standards of care.
In a study published earlier this month by the UCLA Center for Research Health Policy, researchers indicated California's 1975 adoption of pain and suffering damage caps in malpractice lawsuits has resulted in a lack of deterrence for doctors. The findings indicate setting damage caps for pain and suffering reduces the incentive to avoid malpractice, thus weakening the standard of care and results in an increased rate of malpractice lawsuits.
"*" indicates required fields