Lawsuit Alleges Breast Cancer Caused By Camp Lejeune Water Contamination
February 27, 2023
By: Irvin Jackson
A North Carolina woman has filed a lawsuit against the U.S. Government, alleging that the she developed breast cancer from contaminated water at Camp Lejeune, after she was regularly exposed to toxic chemicals while residing or working at the Marine Corps base.
The complaint (PDF) was filed by Sandra Gahlinger on February 18 in the U.S. District Court for the Eastern District of North Carolina, pursuing damages under the Camp Lejeune Justice Act of 2022, which allows tens of thousands of service members, family members and civilian contractors injured by Camp Lejeune water contamination problems that plagued the base between the mid-1950s and late 1980s.
Although the U.S. government has known for decades that contaminants in the Camp Lejeune water supply may cause a number of different types of cancer, neurological disorders and other diseases, claim previously presented have been routinely denied under qualified immunity defenses and the North Carolina Statute of Repose, which was already expired for many claims by the time information about the water contamination was publicly disclosed.
On August 10, 2022, President Biden signed landmark new legislation, known as the Camp Lejeune Justice Act, which corrected the federal governments failure to compensate veterans and military family members, opening a two year window for Camp Lejeune water contamination lawsuits to be filed to be filed in the U.S. District Court for the Eastern District of North Carolina.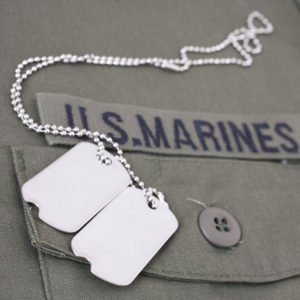 Camp Lejeune Water Contamination Lawsuit
Gahlinger, of North Carolina, indicates she was exposed to contaminated Camp Lejeune water and developed multiple "serious life-threatening illnesses," as well as breast cancer as a result.
Chemicals found in the water at Camp Lejeune include substances such as vinyl chloride, benzene and others known to be toxic to the human body, according to the breast cancer lawsuit
The U.S. Centers for Disease Control and Prevention published a study in 2014, which looked at deaths among Camp Lejeune civilian workers between 1979 and 2008. When they compared those deaths to deaths at another military base which was not known to have contaminated water, they found that Camp Lejeune workers had higher rates of death due to breast cancer, as well as cancers of the kidneys, lungs, oral cavity, prostate, and rectum.
Workers were also found to face an increased risk of dying from kidney diseases, leukemias, multiple myeloma and Parkinson's disease.
Many of these injuries, including breast cancer, are specifically listed by the Department of Veterans Affairs as injuries Camp Lejeune workers and residents can be compensated for under the Camp Lejeune Justice Act.
Estimates suggest more than a million Marines and their family members were exposed to contaminated Camp Lejeune water between the early 1950s and late 1980s, with some reports suggesting that toxic chemicals from Camp Lejeune may be responsible for more than 50,000 cases of breast cancer, 28,000 cases of bladder cancer, and 24,000 cases of renal cancer, as well as thousands of cases involve Parkinson's disease and other health complications. It is also believed Camp Lejeune water caused birth defects and wrongful death for thousands of unborn children exposed in utero.

Do You Qualify for a Camp Lejeune Lawsuit?
Water contamination at Camp Lejeune has been linked to reports of breast cancer, bladder cancer, Parkinson's disease and other injuries. Find out if you or a loved one may be eligible for a Camp Lejeune water contamination settlement.
REQUEST A CASE EVALUATION
"*" indicates required fields