Camp Lejeune Justice Act Over Drinking Water Contamination Has Stalled in U.S. Senate
June 03, 2022
By: Irvin Jackson
Momentum to pass new legislation that will provide critical benefits and compensation for several generations of U.S. military veterans and their families left with health problems from contaminated drinking water at Camp Lejeune has stalled in the Senate, further delaying justice for individuals left with cancer, birth defects, neurological disorders and other injuries.
The Camp Lejeune Justice Act sailed through the U.S. House of Representatives in March, and it seemed poised to pass through the U.S. Senate with bipartisan support last month. However, progress has largely been derailed by a shift in focus to gun control legislation, following a school shooting in Uvalde, Texas.
If passed into law, the Act would allow Camp Lejeune water contamination lawsuits to be brought against the U.S. Government by veterans, family members and contractors left with injuries caused by decades of exposure to high levels of toxic chemicals at the Marine base between 1953 and 1987. Without the legislation, the claims have been barred by North Carolina's statute of limitations.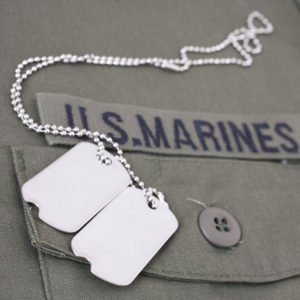 After overwhelming democratic support when it passed the U.S. House of Representatives, the Senate version of the legislation was introduced by a key Republican Senator, Thom Tillis, from North Carolina where the base is located. In addition, days before the Uvalde shooting, Republican Senator Mark Rubio wrote an editorial in The Hill, urging his fellow Senators to swiftly pass the bill.
"For years, government officials covered up their crime," Rubio wrote. "Then, when the truth came out, they relied on legal loopholes to escape the consequences."
Camp Lejeune Water Contamination Problems
Experts estimate more than one million Marines and their family members living at Camp Lejeune between the early 1950s and late 1980s were exposed to extremely high levels of toxic chemicals. Much of this is believed to have come from chemicals linked to laundry services and leaking underground storage tanks which infiltrated the local water supply.
Toxins detected in the water were at levels nearly 4,000 times higher than considered safe for human consumption, and have been linked to bladder cancer, breast cancer, esophageal cancer, kidney cancer, lung cancer, leukemia, miscarriages, multiple myeloma, non-Hodgkin's lymphoma, and other ailments.
Some estimate that more than 50,000 cases of breast cancer, 24,000 cases of renal cancer, and 28,000 cases of bladder cancer were caused by Camp LeJeune water contamination.
If passed, the bill would allow individuals to pursue Camp LeJeune lawsuits if they were exposed to water on the base for at least 30 days between August 1, 1953, and December 31, 1987, including individuals who worked or lived on the base, as well as children born to women exposed to the water while pregnant. The legislation would prevent the U.S. government from asserting a statute of limitations defense or qualified immunity defense to the claims for a period of two years.
The legislation seemed poised for swift passage in advance of the Memorial Day holiday, and was expected to be a rare sign of bipartisanship in the bitterly divided Senate. However, the push to pass the bill has been set back in the wake of the Uvalde, Texas, school massacre, which resulted in the deaths of 19 children and two adults.
The shooting has rekindled the debate on gun control, and has dominated political conversation as both parties move back to fairly entrenched positions on the issue. It is unclear when the Senate will take up the Camp Lejeune Act again.
There has been no action on Camp Lejeune Justice Act since it was introduced in the Senate judiciary committee on November 4, 2021, according to Congressional records.
In prior years, hundreds of individuals have attempted to pursue lawsuits over Camp Lejeune water contamination, but nearly all claimants have found themselves prevented from obtaining benefits or compensation due to both North Carolina statute of limitation laws, and the Department of Veterans Affairs, which has frequently denied health care services for the injured veterans and their families.
"*" indicates required fields