Veteran Health Bills Over Burn Pit, Radiation Exposure Signed Into Law, Without Addressing Camp Lejeune Water Contamination
June 09, 2022
By: Irvin Jackson
June 17, 2022 Update: The U.S. Senate included a Camp Lejeune Justice Act update in a package of bills that passed by a vote of 84-14. The 'Honoring Our PACT' Act now heads back to the U.S. House of Representatives, to approve the amended legislation and President Biden has indicated he will sign the new law.
---
President Joe Biden signed several bills into law this week, which will provide important health benefits for veterans who have suffered side effects from toxic burn pits and radiation. However, the raft of new laws did not include a key piece of legislation that was originally expected be included, which would allow veterans and their families to obtain settlement benefits for exposure to toxic water at Camp Lejeune.
On Tuesday, President Biden signed nine bills into law which were part of the "Honoring Our PACT Act" passed in the U.S. House of Representatives late last year, and just recently passed in the Senate.
The bill includes provisions that address veteran health care problems caused by exposure to toxic chemicals, such as those linked to burn pits commonly used on military bases. The bill also directs the Veterans Affairs Department to now consider granting health treatment to veterans with any of 23 different conditions linked to toxic chemical exposures associated with serving in combat zones in Iraq and Afghanistan.
However, the original bill also included provisions that would allow veterans to pursue civil lawsuits against the federal government if they served at the Camp Lejeune Marine training base in North Carolina between 1953 to 1987. During those years, the base had catastrophic levels of water contamination, which is believed to have left more than one million Marines and their families exposed to extremely high levels of toxic chemicals. Water contamination at Camp Lejeune has been linked to tens of thousands of cases of cancer, birth defects, Parkinson's disease and other ailments.
The Camp Lejeune provisions, which were part of the bill when it passed the House, were not included in the Senate version of the bill, nor were they included in the legislation signed by President Biden this week. Those provisions have been introduced as a separate Senate bill, The Camp Lejeune Justice Act, which is still pending in commitee.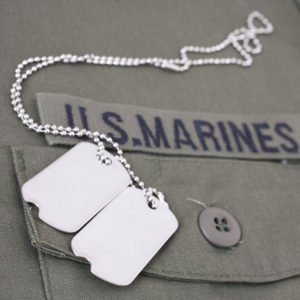 If passed into law, the Act would allow Camp Lejeune water contamination lawsuits to be brought against the U.S. Government by veterans, family members and contractors left with injuries caused by decades of exposure to high levels of toxic chemicals at the Marine base. Without the legislation, the claims have been barred by North Carolina's statute of limitations.
Republican Senator Thom Tillis of North Carolina introduced the Camp Lejeune Justice Act, which appears to have some bipartisan support in a highly divided Senate. However, the current fate of the bill is unclear. Some say it has stalled in the Senate, while others say the bill could even be passed within the next couple days. However, original projections were that the bill would be passed by Memorial Day, which has come and gone with no movement on the legislation.
What did pass included programs to treat veterans suffering from radiation exposure, exposure to toxic burn pits, and to give veterans better access to mammograms. These bills all addressed illnesses and problems linked to recent combat service, though one addresses radiation exposure from World War Two-era nuclear programs.
President Biden's own son, Beau, was an Iraq War veteran, died of brain cancer in May 2015, believed to be due to his exposure to toxic substances during the war.
Camp Lejeune Water Contamination
Experts estimate more than one million Marines and their family members living at Camp Lejeune between the early 1950s and late 1980s were exposed to extremely high levels of toxic chemicals. Much of this is believed to have come from chemicals linked to laundry services and leaking underground storage tanks which infiltrated the local water supply.
Toxins detected in the water were at levels nearly 4,000 times higher than considered safe for human consumption, and have been linked to bladder cancer, breast cancer, esophageal cancer, kidney cancer, lung cancer, leukemia, miscarriages, multiple myeloma, non-Hodgkin's lymphoma, and other ailments.
Some estimate that more than 50,000 cases of breast cancer, 28,000 cases of bladder cancer, and 24,000 cases of renal cancer were caused by Camp LeJeune water contamination. However, the chemicals identified have been linked to multiple forms of cancer caused by Camp Lejeune water contamination.
If passed, the Camp Lejeune Justice Act  would allow individuals to pursue Camp LeJeune lawsuits if they were exposed to water on the base for at least 30 days between August 1, 1953, and December 31, 1987, including individuals who worked or lived on the base, as well as children born to women exposed to the water while pregnant. The legislation would prevent the U.S. government from asserting a statute of limitations defense or qualified immunity defense to the claims for a period of two years.
"*" indicates required fields