Camp Lejeune Lawsuits May Soon Be Available For Injuries Caused by Decades of Water Contamination Under Proposed Bill
May 20, 2022
By: Irvin Jackson
Legislation may soon reach President Biden's desk, which would open the door for more than a million U.S. Marines and their families to pursue Camp LeJeune water contamination lawsuits over injuries caused by drinking or bathing in water on the base between 1953 and 1987, including cancers, miscarriages, heart problems, Parkinson's disease and other side effects.
The Camp Lejeune Justice Act passed the U.S. House of Representatives in March, and now appears likely to pass through the U.S. Senate, allowing claims previously barred by the statute of limitations to be pursued over the next two years, allowing veterans and their families to obtain compensation from the U.S. government for injuries caused by decades of exposure to high levels of toxic chemicals.
If passed, the bill would allow individuals to pursue Camp LeJeune water contamination lawsuits if they were exposed to water on the base for at least 30 days between August 1, 1953, and December 31, 1987, including individuals who worked or lived on the base, as well as those born to women exposed to the water while pregnant. The legislation would also prevent the U.S. government from asserting a qualified immunity defense to the claims.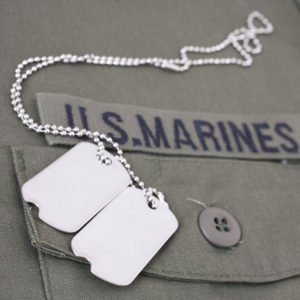 Camp Lejeune Water Contamination Lawsuit
Experts estimate more than one million marines, and their families, were exposed to extremely high levels of toxic chemicals while stationed on the base or living near it. Much of this is believed to have come from chemicals linked to laundry services and leaking underground storage tanks which infiltrated the local water supply.
Toxins detected in the water were at levels nearly 4,000 times higher than considered safe for human consumption. Several of the Camp Lejeune drinking water toxins are linked to cancer, including bladder cancer, breast cancer, esophageal cancer, kidney cancer, lung cancer, leukemia, miscarriages, multiple myeloma, non-Hodgkin's lymphoma, and other ailments.
Some estimate that more than 50,000 cases of breast cancer, 28,000 cases of bladder cancer, and 24,000 cases of renal cancer were caused by Camp LeJeune water contamination.
At least 850 plaintiffs have filed lawsuits seeking more than $4 billion in damages from the U.S. government over Camp LeJeune water over the years, but most potential claimants have found themselves stonewalled by both North Carolina statute of limitation laws, and the Department of Veterans Affairs, which has frequently denied health care services for the injured veterans and their families.
While the bill has bipartisan support, some predict changes will have to be made to get the bill through the very divided Senate. Even with bipartisan support, only 34 Republicans in the House voted for the measure. However, the bill has support in the Senate by most, if not all, Democrats, and some prominent Republicans, like Florida Senator Marco Rubio.
"Some members of Congress worry that allowing sick veterans and their families to seek restitution for Camp Lejeune will take too much money away from the federal budget," Rubio said in a May 17 press release. "To those members, I say this problem was created by the government, and the government must solve it."
There have been some hopes that the bill would cross President Biden's desk by Memorial Day 2022, but it is unclear if the Senate will act on the bill before then.
"*" indicates required fields