Legislation That Provides Veteran Benefits for Camp Lejeune Water Contamination, Other Toxic Exposures Delayed in Congress Until After July 4th Holiday
June 27, 2022
By: Irvin Jackson
Although the "Honoring Our PACT" Act has bi-partisan support in both the U.S. House and Senate, and President Biden called on Congress to pass it swiftly in advance of the July 4th holiday, procedural issues have stalled final passage of the legislation for at least a few more weeks.
The Act will open the door for veterans and their families to file Camp Lejeune water contamination lawsuits over injuries caused by toxic chemicals on the Marine base between 1953 and 1987, as well as provide important benefits for exposures to burn pits, radiation, Agent Orange and other toxic substances during military service.
The U.S. House of Representatives passed the bill with a vote of 256 to 174 in March 2022, and the U.S. Senate passed an amended version 84 to 14 on June 16, with support from both Democrats and Republicans. As the bill headed back to the House for final approval of the amendments, President Biden pledged in a statement that he would sign it into law "right away". However, it does not appear that will happen until at least the week of July 11, following a two week recess.
According to a report published by the Military Times on Friday, an amendment introduced in the Senate added phased-in implementation rules and funding for additional staff to handle the influx of litigation against the U.S. government. However, these changes led to new revenue requirements, which must first go through the House before being approved by the Senate.
On Thursday, the bill's sponsor, Senate Veteran's Affairs Committee Chairman John Tester, of Montana, proposed a measure to fix the Senate version of the bill, which would have allowed the vote to go forward in the House last week. However, the move was blocked by Senator Pat Toomey, a Republican from Pennsylvania, who was one of only 14 Senators who opposed the additional benefits for veterans and their families.
The bill includes the Camp Lejeune Justice Act, which will allow lawsuits to be filed against the U.S. government by former service members, their families and any other individuals exposed to toxic water on the base for at least 30 days between August 1, 1953, and December 31, 1987. Previously those individuals have been barred from obtaining any settlement benefits since the statute of limitations in North Carolina prevented the claims by the time the water contamination was confirmed.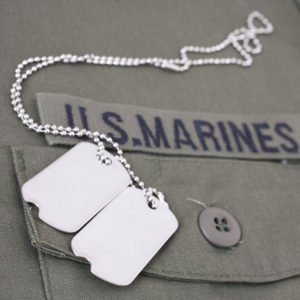 Camp Lejeune Water Contamination Lawsuit
Camp Lejeune Water Contamination Problems
Experts estimate more than one million Marines and their family members living at Camp Lejeune between the early 1950s and late 1980s were exposed to extremely high levels of toxic chemicals. Much of this is believed to have come from chemicals linked to laundry services and leaking underground storage tanks which infiltrated the local water supply.
Toxins were detected in the water at levels nearly 4,000 times higher than considered safe for human consumption, which has been linked to a risk of bladder cancer, breast cancer, esophageal cancer, kidney cancer, lung cancer, leukemia, miscarriages, multiple myeloma, non-Hodgkin's lymphoma, and other ailments.
Some estimate that more than 50,000 cases of breast cancer, 28,000 cases of bladder cancer, and 24,000 cases of renal cancer were caused by Camp LeJeune water contamination.
If passed, the bill would open a two year "window" for Camp LeJeune water lawsuits to be pursued, and prevents the U.S. government from asserting a statute of limitations or qualified immunity defense to the claims. This is expected to provide long-over due financial compensation and benefits for former service members and family members, who have been dealing with injuries caused by Camp Lejeune toxic water for decades.
"*" indicates required fields