Supreme Court Declines to Hear Camp Lejeune Wrongful Death Lawsuit, After New PACT Act Makes Case Moot
November 09, 2022
By: Irvin Jackson
The U.S. Supreme Court has denied a petition to review whether a lower court improperly dismissed a Camp Lejeune wrongful death lawsuit, which was brought by a woman who says her husband died from exposure to toxic water contamination on the U.S. Marine base. While the Justices provided no reason for the decision, it appears likely that the recently enacted PACT Act makes the case moot, since the new law has opened a two year window for individuals to now file new Camp Lejeune water contamination lawsuits against the U.S. government.
An order denying the petition for a writ of certiorari (PDF, p. 38) was issued on November 7, after U.S. Solicitor General Elizabeth Prelogar told Justices in a brief that it was unnecessary to consider the case in light of the new rights available under the Camp Lejeune Justice Act of 2022.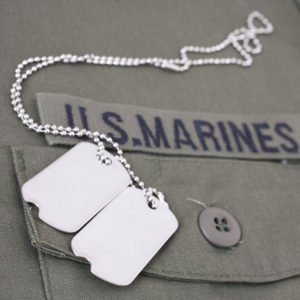 Camp Lejeune Water Contamination Lawsuit
The original lawsuit was filed by Carol Clendening, whose husband, Gary Clendening, served on the base and was diagnosed with adult leukemia in 2007. He died in November 2016.
Clendening's lawsuit was dismissed after a lower court ruled it was prevented by the Feres doctrine, which prevents service members from suing the U.S. government for negligence due to injuries sustained on active duty. This led to Clendening's petition to the Supreme Court to review the case.
The Justices in the majority did not issue a written opinion when denying the petition for a Supreme Court review, but Justice Clarence Thomas did issue a dissenting opinion, indicating that the Court should have considered the case, since he believes the Feres doctrine should be overruled.
Camp Lejeune Water Contamination and the PACT Act
Camp Lejeune is a Marine Corps base in North Carolina, which was plagued with water contamination problems that exposed millions of service members, family members and other individuals to toxic chemicals for decades.
Estimates suggest that more than a million Marines and their family members were exposed to contaminated Camp Lejeune water between the early 1950s and late 1980s, with some reports suggesting that toxic chemicals from Camp Lejeune may be responsible for more than 50,000 cases of breast cancer, 28,000 cases of bladder cancer, and 24,000 cases of renal cancer, as well as thousands of cases involve Parkinson's disease and other health complications. It is also believed that Camp Lejeune water caused birth defects and wrongful death for thousands of unborn children exposed in utero.
For years, Camp Lejeune water injury claims have been denied by the U.S. government, based on qualified immunity defenses under the Feres doctrine and the North Carolina statute of limitations, which was already expired by the time the problems at the Marine base were discovered. However, President Biden and the U.S. Congress have now opened a two year window for veterans, family members and others exposed to the water for at least 30 days between 1953 and 1987 to pursue compensation for their injuries.
The Camp Lejeune Justice Act of 2022, signed into law in August, requires that any water contamination lawsuit be brought in the U.S. District Court for the Eastern District of North Carolina by August 10, 2024. However, prior to bringing the lawsuit, the new law requires that the claim be filed with the Office of the Judge Advocate General of the Navy's Tort Claims Unit (TCU) in Norfolk, Virginia.
During the first month after new landmark legislation went into effect for toxic military exposures, the U.S. government had already received about 5,000 Camp Lejeune water contamination claims submitted by veterans, military family members and others injured by contaminants which impacted the Marine base between 1953 and 1987. However, it is widely expected that hundreds of thousands of cases will ultimately be presented over the next two years by individuals who have been diagnosed with various cancers Parkinson's disease and other side effects linked to Camp Lejeune water, and is expected to become the largest mass tort litigation in U.S. history.
The Solicitor General's brief (PDF), filed with the Supreme Court in September, claims the new act makes the need for Supreme Court review moot.
"[B]ecause Congress recently enacted legislation specifically addressing claims alleging that former service members were injured by contaminated water at Camp Lejeune, issues arising from suits that do not invoke the recent legislation are not of continuing importance," she wrote. "No further review is warranted."
Justice Thomas Dissents, Wants Feres Doctrine Review
The one dissenting justice against the decision to deny Clendening's petition was Justice Clarence Thomas, who has long criticized the Feres doctrine as being too broad, and preventing veterans with rightful grievances against the government from seeking compensation.
Justice Thomas argued that the Feres doctrine, which he says was designed to limit incidents which might affect military service and discipline, is applied unevenly as well and needs to be addressed, and limited in its application, by the Supreme Court.
"The lower courts' attempts to apply Feres' 'incident to military service' standard are marked by incoherence," he wrote. "One might be surprised to learn, for example, that a serviceman's exposure to excessive carbon monoxide at Fort Benning is not incident to service… but exposure to contaminated drinking water at Camp Lejeune is."
"*" indicates required fields