Thousands of Camp Lejeune Water Contamination Lawsuits Likely to be Filed in February 2023
February 06, 2023
By: Irvin Jackson
Camp Lejeune Justice Act of 2022 allows Marines and family members to pursue settlements for injuries caused by contaminated water on the base between 1953 and 1987
First claims were submitted to U.S. government immediately after the law was signed by President Biden on August 10, 2022
The 180 day administrative period for the government to negotiate Camp Lejeune settlements will expire this week on thousands of claims, allowing lawsuits to be filed
Tens of thousands of claims are expected to be filed over the next two years, since the Camp Lejeune lawsuit filing deadline does not expire until August 2024
It is expected that a wave of Camp Lejeune water contamination lawsuits will be filed over the next few weeks, as the 180 day administrative review period expires on the thousands of claims presented to the U.S. government immediately after President Biden signed the Camp Lejeune Justice Act into law on August 10, 2022.
Camp Lejeune is a Marine Corps base in North Carolina, which was plagued with water contamination problems between the 1950s and 1980s, exposing millions of service members, family members and other individuals to toxic chemicals in the drinking water.
Although various cancers and other devastating injuries have been directly linked to contaminants in the water, by the time the extent of the Camp Lejeune water contamination problems were known to veterans and family members living on the base, the ten-year North Carolina statute of limitations allowed the U.S. government to deny all claims, and hundreds of prior lawsuits were dismissed.
On August 10, 2022, President Biden signed landmark new legislation, which corrected the federal governments failure to compensate veterans and military family members, opening a two year window for Camp Lejeune water contamination lawsuits to be filed to be filed in the U.S. District Court for the Eastern District of North Carolina. However, each individual is required to submit notice of their claim to the U.S. Department of Navy, and provide the U.S. government at least 180 days to determine if a Camp Lejeune settlement can be reached before a lawsuit is filed.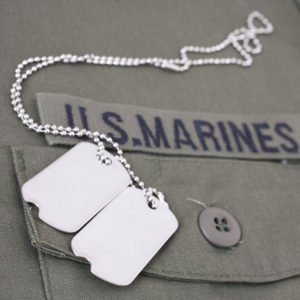 Camp Lejeune Water Contamination Lawsuit
During the first few weeks after the Camp Lejeune Justice Act was signed into law, the U.S. Navy Judge Advocate General's (JAG) Corps reported that it had already received notice of about 5,000 Camp Lejeune water contamination claims. Therefore, the first of those lawsuits are expected to be filed this week, since there have been no reported settlements reached by the U.S. government.
Camp Lejeune Water Contamination
Estimates suggest more than a million Marines and their family members were exposed to contaminated Camp Lejeune water between the early 1950s and late 1980s, with some reports suggesting that toxic chemicals from Camp Lejeune may be responsible for more than 50,000 cases of breast cancer, 28,000 cases of bladder cancer, and 24,000 cases of renal cancer, as well as thousands of cases involve Parkinson's disease and other health complications. It is also believed Camp Lejeune water caused birth defects and wrongful death for thousands of unborn children exposed in utero.
Although the U.S. government has acknowledged that toxic chemicals contaminated the water at Camp Lejeune for decades, the new law still places the burden of proof on individual plaintiffs to establish that their specific injury was caused by toxic water, and the amount of any Camp Lejeune water contamination payout they should receive.
Claims have already been submitted involving a wide range of injuries, including:
Camp Lejeune Cancers:
Acute Myeloid Leukemia (AML)
Brain Cancer
Breast cancer
Bladder cancer
Central Nervous System Cancer
Cervical cancer
Colon Cancer/Colorectal Cancer
Esophageal cancer
Hodgkins Lymphoma
Kidney cancer
Liver cancer
Lung cancer
Ovarian cancer
Leukemia
Multiple myeloma
Non Hodgkin's Lymphoma
Prostate Cancer
Rectal Cancer
Thyroid Cancer
Other Side Effects from Camp Lejeune Water:
Parkinson's disease
Renal Toxicity/Kidney Disease
Kidney Damage
Hepatic steatosis (fatty liver disease)
Aplastic anemia
Scleroderma
Birth defects
Miscarriage
Female Infertility
Multiple Sclerosis (MS)
Epilepsy (seizures)
Immune Disorders
Nerve Damage
Neurobehavioral effects
Myelodysplastic syndromes (MDS or Pre-Leukemia)
Neurobehavioral effects (tremors, lack of coordination, movement or motor problems or other symptoms consistent with undiagnosed Parkinson's disease)
Camp Lejeune Lawsuit Filing Requirements
The Camp Lejeune Justice Act allows any individual, or surviving family members, to pursue settlement benefits for injuries caused by contaminated water on the base, even if they never previously attempted to pursue a claim.
For new cases, the Act requires that notice of the Camp Lejeune water contamination claim must be provided to the U.S. Navy under the requirements of 28 U.S. Code § 2675.
The U.S. Navy JAG Corps has posted information about how to file a claim under the Camp Lejeune Justice Act of 2022, outlining the required steps needed to file a Camp Lejeune water lawsuit.
Each claimant must include a Camp Lejeune Justice Act Claim form (PDF), providing specific information about their lawsuit, including:
Status at time of exposure to Camp Lejeune water (Member of the Armed Forces; Military Family Member or Dependent; Civil Service Employee; Civilian; Contractor Working for Private Company on Base; Unborn Individual Exposed In Utero)
Where you resided at the time of exposure (Terawa Terrace Housing; Hospital Point Housing; Other On-Base Housing; Outside of Camp Lejeune)
Whether you worked at Hadnot Point Industrial Area in Camp Lejeune
Nature of your injury (Personal Injury Caused by Water at Camp Lejeune; Wrongful Death Following Exposure to Camp Lejeune Water)
Specific type of cancer or other injury that is the basis of the Camp Lejeune lawsuit
The form also requires that each individual specify the amount of their Camp Lejeune claim in U.S. dollars, certifying that it will be accepted as a full and final Camp Lejeune water settlement amount if offered by the U.S. Government. Failure to specify the total amount of damages sought from the Camp Lejeune water contamination during this process may result in a forfeiture of their rights.
Need Help With a Camp Lejeune Water Contamination Claim?
Lawyers provide free consultations and claim evaluations to help individuals and families determine if they may be eligible for a Camp Lejeune settlement for specific injuries linked to toxic chemicals in the Marine base water supply.
CONTACT A LAWYER
"*" indicates required fields