Cancer Settlements Reached to Resolve About 1,000 Johnson's Baby Powder Lawsuits: Report
October 06, 2020
By: Irvin Jackson
Johnson & Johnson has reportedly agreed to pay $100 million to settle about 1,000 lawsuits over cancer caused by Johnson's Baby Powder and other talcum powder products.
According to a report by Bloomberg News, the settlement resolves claims being pursued by at least three law firms, marking the first major settlement by Johnson & Johnson to resolve the talcum powder litigation.
The manufacturer currently faces nearly 20,000 Baby Powder lawsuits and Shower-to-Shower lawsuits filed by women nationwide, each involving similar allegations that exposure to talc and asbestos particles contained in the popular products resulted in the development of ovarian cancer and other injuries.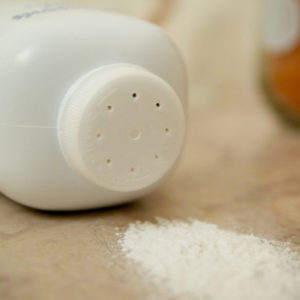 Given common questions of fact and law presented in the talcum powder litigation, all cases brought throughout the federal court system have been centralized before Judge Freda L. Wolfson in the District of New Jersey, for coordinated discovery and pretrial rulings as part of an MDL, or multidistrict litigation.
The $100 million Baby Powder cancer settlement comes following a series of adverse rulings against Johnson & Johnson, which has previously maintained that it intend to defend the cases at trial.
Last summer, Judge Wolfson issued a ruling rejecting Johnson & Johnson's attempt to exclude plaintiffs' expert witnesses from testifying about the link between talcum powder and cancer, clearing the way for individual bellwether trials to start going before juries in the federal court system.
A group of 1,000 randomly selected cases were selected to go through a discovery process, which will be narrowed down to a smaller group of 30 cases that will be eligible for early trial dates in the federal court system that may begin next year.
In May 2020, Johnson & Johnson announced it was removing talc-based Baby Powder from the market in North America, even though it has continued to maintain that the products do not increase the risk of cancer for women.
That move raised speculation that Johnson & Johnson was considering settling talcum powder lawsuits, since the company has failed to establish it can reliably prevail at trial.
Bloomberg's analysts have suggested that resolving the entire litigation could cost Johnson & Johnson $10 billion.
"*" indicates required fields