Plane Carbon Monoxide Poisoning Accidents May Be Prevented By Requiring Detectors in All Aircraft: NTSB
January 27, 2022
By: Russell Maas
Following a number of fatal plane crashes caused by carbon monoxide poisoning over the last four decades, safety officials are calling on the Federal Aviation Administration (FAA) to require detection systems in all aircraft.
The National Transportation Safety Board (NTSB) has issued a statement titled "Require Carbon Monoxide Detectors in Certain General Aviation Aircraft", recommending for the second time that the FAA implement general aviation carbon monoxide detector mandates, citing 23 fatal plane crashes caused by CO leaks since 1982.
Carbon monoxide is a colorless and odorless gas produced by the incomplete burning of various fuels, including coal, wood, charcoal, oil, kerosene, propane, and natural gas. The gas is often referred to as the "silent killer," since it is difficult to detect without the use of a properly functioning detector or alarm, and is a leading cause of poisoning deaths in the United States.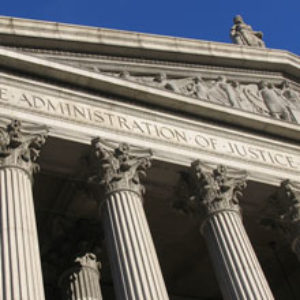 According to the NTSB, since 1982, at least 31 airplane accidents have been attributed to carbon monoxide poisoning. The report indicates 77% of those accidents resulted in fatalities, killing a total of 42 people and seriously injuring four passengers.
The report highlights a recent January 2020 plane crash involving a privately owned aircraft that went down in Newborn, Georgia. Toxicology testing revealed the pilot had impairing levels of carbon monoxide in his blood, and an examination of the aircraft discovered two muffler assemblies contained holes, which likely introduced the source of carbon monoxide, leading to the fatal plane crash.
A similar incident involving a Piper PA28-236 aircraft occurred in November 2018, killing the pilot and three passengers after crashing into terrain in Iowa. An investigation indicated all four occupants had inhaled enough carbon monoxide to result in confusion, seizures, or loss of consciousness. The NTSB determined the likely cause of the accident was pilot incapacitation from carbon monoxide poisoning.
Despite decades of widely recognized carbon monoxide poisoning hazards in aircrafts, the FAA does not currently require carbon monoxide detectors of any kind in enclosed general aviation aircraft with internal combustion engines that produce carbon monoxide.
"In many airplanes with reciprocating engines, a defect, leak, or failure in the aircraft's exhaust pipes, muffler, or heat transfer system can introduce CO into the enclosed cabin that can go unnoticed by pilots or passengers," the NTSB warns.
The NTSB first recommended the FAA require CO detectors in general aviation aircraft with enclosed cabins and forward mounting engines in 2004, however the FAA declined the recommendation and instead issued a recommendation for aircrafts to receive routine exhaust system inspections and muffler replacements to address equipment failures resulting in carbon monoxide poisoning.
In the latest statement from the NTSB, which doubles-down on the recommendation to equipment aircrafts with carbon monoxide detectors, the agency states the FAA's recommendations were ""inadequate to protect pilots against the hazards of CO poisoning.", and encourages the Aircraft Owners and Pilots Association and the Experimental Aircraft Association to inform members about life-saving CO detection systems.
Carbon Monoxide Poisoning Risks
According to the U.S. Centers for Disease Control and Prevention (CDC), carbon monoxide poisoning kills about 500 people in the U.S. annually, and is linked to about 50,000 emergency room visits, many of which could have been prevented by the use of carbon monoxide detectors and proper maintenance of heating systems and generators.
Prolonged exposure to carbon monoxide gas may result in mental confusion, vomiting, loss of consciousness and quickly cause death. Individuals exposed to carbon monoxide typically experience symptoms similar to the flu, and those who survive prolonged exposures are commonly left with devastating brain damage that can impact them for the rest of their lives.
Carbon monoxide leaks can be caused by faulty appliances, unvented kerosene, gas powered space heaters, back-draft from clogged chimneys, gas exhaust systems, or poorly maintained boilers, heating systems and even defects in vehicles can allow the toxic gas to enter the cabin.
"*" indicates required fields