Carbon Monoxide Exposure Deaths Reported Following Hurricane Sandy
November 13, 2012
By: Irvin Jackson
In the wake of Hurricane Sandy, federal health officials indicate that at least four people have died from carbon monoxide poisoning and 263 have suffered serious injuries due to the use of generators. 
In the lastest issue of the Morbidity and Mortality Weekly Report issued by the U.S. Centers for Disease Control and Prevention (CDC), the agency highlights the cases of carbon monoxide exposures reported to poison centers since the recent "super-storm", indicating that the numbers are likely an underestimation of the total number of problems.
Generators have been heavily used across the north-eastern United States since Hurricane Sandy hit the New Jersey coast on October 29, causing widespread power outages.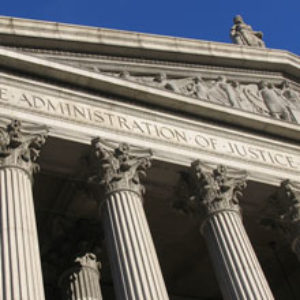 The CDC indicates that carbon monoxide poisoning is a leading cause of death and serious injury in post-disaster situations, often caused by risk behaviors, such as improper placement of generators or the use of grills inside.
Carbon monoxide is a significantly toxic gas that is colorless, odorless, tasteless and lacks any sort of irritating factor that could allow someone to detect its presence.
Following Hurricane Sandy, the largest number of carbon monoxide poisoning cases have been reported in New York, which has had 80 such illnesses. New Jersey has reported 61 cases, and there have been 44 in Connecticut, 39 in Pennsylvania, 27 in West Virginia, eight in Virginia, three in Maryland and one case in Delaware.
The CDC says the risk of carbon monoxide poisoning can be mitigated by placing generators as far from the home as possible without endangering any neighboring dwellings. The CDC recommends a minimum safe distance of 25 feet. Generators and other fuel-burning equipment, like grills and camp stoves, should never be used in the house, in a basement, a garage or outside near an open window.
Carbon monoxide is the leading cause of fatal poisonings in the United States, injuring about 40,000 people annually. The first symptoms of CO poisoning, which could include headaches, nausea, light headedness and flu like symptoms, are often not attributed to a gas leak, potentially resulting in prolonged exposure.
"*" indicates required fields