Carbon Monoxide Lawsuits Filed by Eight People Injured at Vermont Apartment Complex
May 12, 2008
By: AboutLawsuits
As a result of a 2005 heating system malfunction which occurred at an apartment complex near the University of Vermont, eight separate lawsuits have been filed. One student died, another remained in a coma for two weeks and six others were severely sickened following a carbon monoxide leak that occurred on January 30, 2005 at Redstone Apartments.
The students suffered carbon monoxide poisoning when a defective Plexvent pipe attached to the building's boiler burst. A malfunction in the boiler placed additional pressure on the heating system causing the pipe to dislodge. This allowed carbon monoxide fumes to travel throughout the apartment building.
Carbon monoxide is a very toxic gas, which is one of the most common types of fatal poisonings in the United States. Because the gas is odorless and colorless it is difficulty for people to detect. Large exposures can lead to injury to the heart, central nervous system or death. Individuals who suffer carbon monoxide poisoning often continue to suffer long-term effects, even if they recover from the initial illness.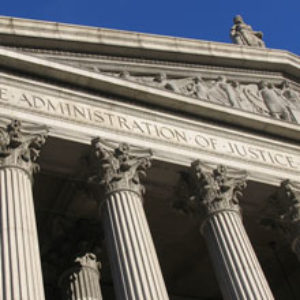 Ten different companies have been named in the Redstone Apartments carbon monoxide litigation, including the manufacturer of the pipe, the maker of the heating unit, the construction and building firms, the installers of the heating system and the landlord.
The Plexvent pipe which failed was included in a 1998 recall after the Consumer Product Safety Commission learned that there were problems with the it's durability. The lawsuits allege that the president of one of the heating and ventilation companies involved in the case was aware of the recall, and actually replaced the recalled pipes from his own home in 1999. However, he failed to have the same pipes removed from the apartment complex.
Carbon Monoxide Lawsuits Settled Over Leak in Vermont Apartment - AboutLawsuits.com

May 8, 2009 at 2:30 pm

[...] carbon monoxide lawsuits were scheduled for trial to begin this week, but settled last month out of court according to the [...]
"*" indicates required fields