Carbon Monoxide Leak at Westin BWI Airport Hotel Put Visitors at Risk
February 18, 2014
By: Austin Kirk
Hundreds of people who stayed at or even visited the Westin Hotel near Baltimore Washington International (BWI) Airport over the weekend may have been exposed to carbon monoxide gas at levels that could cause serious injury after only a few hours.
On Sunday afternoon, carbon monoxide was detected at the BWI Westin hotel in Linthicum, Maryland, after an employee reported feeling ill.
The entire seven-floor hotel was evacuated, and at least 20 people were taken to the hospital with symptoms of carbon monoxide poisoning, including several individuals that required hyperbaric oxygen treatments.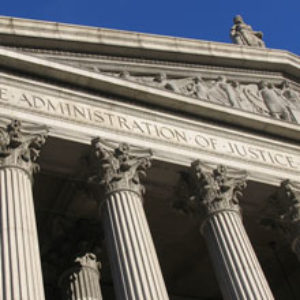 Elevated levels of carbon monoxide were found throughout the entire hotel, including some readings as high as 700-800 parts per million, which can cause serious and permanent brain damage even after an exposure of only a few hours. Any readings above 9 are considered high, and levels over 100 parts per million can cause headaches and other problems after as little as two hours.
The carbon monoxide leak has been linked to a faulty flue assembly on a water heater in one of the hotel's laundry rooms. However, the gas apparently travelled throughout the entire hotel, as high levels were detected on all floors.
The hotel has 260 guest rooms, a restaurant and large meeting room for conferences and events. While reports suggest that only 63 rooms were occupied at the time of the evacuation, hundreds of individuals who stayed at or visited the Westin BWI hotel over the weekend may have been exposed to potentially dangerous levels of carbon monoxide.
Many of those individuals may not be aware of the carbon monoxide leak at the Westin, as the hotel is only two miles from BWI airport and many guests stay at the hotel before flying out. Therefore, the effects of this carbon monoxide exposure could be far-reaching.
Carbon monoxide is a significantly toxic gas that has no irritating factors that can allow someone to detect its presence. It is the leading cause of fatal poisonings in the United States, and many people who survive exposure are left with permanent brain damage from carbon monoxide gas.
According to the CDC, there are at least 430 carbon monoxide deaths each year in the United States, and more than 15,000 people require emergency room treatment following exposure to the gas annually.
Potential injury claims and class action lawsuits for individuals exposed at the Westin BWI Airport hotel are being reviewed by carbon monoxide lawyers, which may include claims for medical monitoring and other damages.
Lawrence & Andrea

February 20, 2014 at 11:28 pm

My wife (Andrea) and I (Lawrence) were occupants at the Westin Hotel BWI location in Maryland on Friday, February 14, 2014 to Saturday, February 15, 2014 at 2:30 p.m.
"*" indicates required fields