Ford Explorer Exhaust Problems Leads to Calls for 1.3M Vehicles to be Recalled
January 24, 2018
By: Russell Maas
Amid continuing reports of problems with exhaust fumes entering the passenger cabin of certain Ford Explorer vehicles, a consumer advocacy group is urging the auto maker to issue a recall for nearly 1.3 million SUVs, due to the risk that they may cause vehicle occupants to suffer carbon monoxide poisoning. 
The nonprofit group Center for Auto Safety (CAS) issued a press release on January 23, calling for Ford Motor Company's CEO Jim Hackett to recall Ford Explorer vehicles from model years 2011 through 2017, because of suspected carbon monoxide leaks.
The group reports that the National Highway Traffic Safety Administration (NHTSA) has seen a 900% increase in reports of carbon monoxide problems with Ford Explorers over the last 18 months, with the increase coming shortly after the NHTSA opened an investigation into the incidents.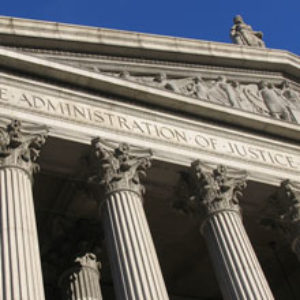 The NHTSA first began investigating carbon monoxide leaks in model year 2011 through 2017 Ford Explorer SUVs in July 2016, after receiving at least 154 reports of exhaust odors permeating the vehicles. After the NHTSA and its Office of Defect Investigations looked at all of Ford's records, it determined that there had been at least 2,400 owner complaints, warranty claims, dealer field reports and legal claims involving 2,051 vehicles as of July 2017.
Since then, NHTSA officials have identified another 1,381 Ford Explorer exhaust problems resulting in carbon monoxide exposure for drivers and passengers, which have resulted in at least three automobile accidents and 41 injuries. Injury reports have included loss of consciousness, nausea, headaches and light-headedness; which are all common symptoms of carbon monoxide exposure.
In response to the NHTSA investigation, Ford issued a press release on October 13, 2017, announcing that it was offering a "complimentary service" to repair Ford Explorers and reduce the risk of carbon monoxide poisoning. However, the company maintains that its own investigation indicates that there were no risks of carbon monoxide poisoning, and the company has not offered to issue a Ford Explorer recall.
Rather than initiating a recall to replace cracked exhaust manifolds, which the NHTSA identified as the likely problem in July, 2017, Ford has only offered customers a less expensive repair that involves reapplying weather sealant and reprogramming the climate control to prevent carbon monoxide from entering the cabins.
Carbon monoxide is one of the leading causes of poisoning deaths in the U.S., since the toxic gas has no color, odor or taste, lacking irritating factors that typically allow someone to detect its presence. Prolonged exposure to carbon monoxide can lead to loss of consciousness, death or permanent brain damage from carbon monoxide poisoning.
While the vehicle exhaust fumes containing carbon monoxide should be more apparent, if individuals fail to leave the vehicle or promptly recognize symptoms of carbon monoxide poisoning, they may suffer severe injury.
Ford is currently facing at least two lawsuits over the issue, including at least one class action lawsuit over Ford Explorer carbon monoxide leaks, and an individual lawsuit filed by Sergeant Zachary LaHood, of the Austin Police Department.
Sergeant Zachary LaHood filed the complaint against Ford Motor Company and Leif Johnson Ford in late June, seeking more than $1 million for carbon monoxide poisoning injuries he suffered in March. According to LaHood, he became nauseous and almost passed out, nearly resulting in an auto accident, after carbon monoxide filled the cabin of the vehicle. He suffers from headaches, blurred vision and cognitive problems as a result.
"*" indicates required fields