Ford Explorer Recall Urged After Carbon Monoxide Leak "Fix" Fails to Work
July 05, 2018
By: Russell Maas
A prominent group of consumer safety advocates are renewing calls for federal regulators to recall about 1.3 million Ford Explorers, due to continuing problems with carbon monoxide leaks, which prior repair attempts have not corrected, posing a serious risk of injury for vehicle occupants. 
In a statement issued on July 2, the Center for Auto Safety (CAS) accused both the National Highway Traffic Safety Administration (NHTSA) and Ford Motor Company of failing to adequately recognize and repair of Ford Explorer carbon monoxide (CO) problems that impact Explorer SUVs from model years between 2011 and 2018.
Concerns about the potential risk of carbon monoxide entering Ford Explorer passenger cabins first emerged in 2014, and this week marks the two year anniversary of an NHTSA investigation of the problem, which involved exhaust entering the vehicle.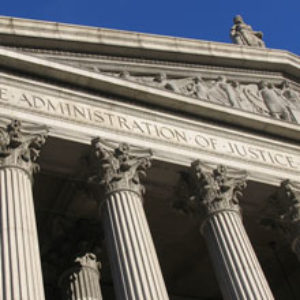 The investigation was opened to identify whether the vehicles could allow carbon monoxide to enter the cabin, which could cause serious injury risk to drivers from prolonged exposure to the gas and pose crash risks, since one of the first signs of carbon monoxide exposure is drowsiness.
Ford Motor Company has maintained that no exhaust problems exist, and that the amount of carbon monoxide recorded inside of the vehicles was no different than any amount customers come in contact with throughout the day. However, NHTSA officials have identified at least 1,381 Ford Explorer complaints involving carbon monoxide exposure for drivers and passengers, which may have resulted in at least three automobile accidents and 41 injuries.
Injury reports have included loss of consciousness, nausea, headaches and light-headedness; which are all common symptoms of carbon monoxide exposure.
Experts with the Center for Auto Safety indicate that the problem may be even larger than the NHTSA estimates.
"With all due respect to the efforts undertaken by Ford, and NHTSA, over these last two years, the continued complaints and corresponding reports of incidents and injuries demonstrate the problem of Carbon Monoxide exposure inside Ford Explorers has not been resolved," Jason Levine, Executive Director of the Center for Auto Safety, said in the press release. "Based on the number of new complaints NHTSA has received, the problem seems to continue in MY 2018 Explorers, suggesting that the issue apparently has not been designed out of the vehicle. We urge NHTSA and Ford, on behalf of Ford's customers, and everyone with whom they share the road, to act before tragedy strikes."
Despite continuing reports and injuries, Ford declined to issue a recall to replace the cracking manifolds, which the NHTSA identified as the likely source of the problem in July 2017. Rather, Ford issued a less expensive "complimentary service" repair that would add an additional weather sealant and reprogramming of the climate control to prevent carbon monoxide from entering the cabins.
Carbon monoxide is one of the leading causes of poisoning deaths in the U.S., since the toxic gas has no color, odor or taste, lacking irritating factors that typically allow someone to detect its presence. While the vehicle fumes containing carbon monoxide should be more apparent, if individuals fail to leave the vehicle or promptly recognize symptoms of carbon monoxide poisoning, they may suffer severe injury.
Prolonged exposure to the gas could potentially lead to loss of consciousness, death or permanent brain damage from carbon monoxide poisoning. The Center for Auto Safety fears the amount of reports could be underreported, as it is possible for many of the CO exposure crashes to be classified as drowsy driving.
"*" indicates required fields