Cataflam, Voltaren Linked to Increased Heart Risks: Study
February 15, 2013
By: Martha Garcia
The findings of new research have some experts recommending that certain anti-inflammatory drugs, such as Cataflam and Voltaren, be removed from essential medicines lists (EMLs) because of a potential increased risk of heart problems. 
In a study published in the journal PLoS Medicine on February 12, researchers found that diflofenac, one of the most widely used non-steroidal anti-inflammatory drugs (NSAIDs), causes an increased risk of heart attack and stroke, especially among patients with a high risk of cardiovascular events.
Researchers performed an analysis of randomized trials and controlled observational studies to determine the relative risk of many medicines. They obtained EMLs from the World Health Organization along with sales and prescription data for 15 low, middle and high income countries from the Intercontinental Medical Statistics Health (IMS).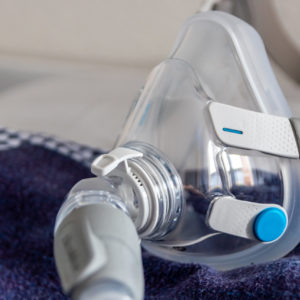 Did You Know?
Millions of Philips CPAP Machines Recalled
Philips DreamStation, CPAP and BiPAP machines sold in recent years may pose a risk of cancer, lung damage and other injuries.
Learn More
NSAIDs are common pain medications often used to treat pain and inflammation. The first NSAID to be developed was Aspirin. The class of NSAID drugs are made up of medications such as ibuprofen and naproxen, common over-the-counter drugs available in most countries.
Common adverse effects of NSAIDs include gastrointestinal and renal problems, along with cardiovascular issues such as stroke myocardial infarction.
Cataflam and Voltaren May Be More Dangerous Than Vioxx
Cataflam and Voltaren were ranked highest for cardiovascular risk compared to nonuse of an NSAID, but are listed on 74 national EMLs. Diclofenac's market share is equal to medications like ibuprofen, naproxen and mefanamic acid combined, the three next most popular NSAIDs.
The study goes on to indicate diclofenac is one-third of the total NSAID usage across 15 countries and compares Cataflam and Voltaren to Vioxx. A Vioxx recall was initiated in 2004, after just two years on the market, due to its high cardiovascular toxicity.
Merck has had to pay $4.85 billion to settle Vioxx lawsuits filed on behalf of individuals who suffered an injury after using the medication.  The lawsuits accused the company of failing to warn patients about the potential Vioxx side effects, even though evidence suggested Merck was aware of the risks long before the recall was issued.
The researchers are saying some NSAIDs are more likely to cause heart attacks and other heart problems than Vioxx; including Cataflam and Voltaren. They advise considering the risks of taking drugs such as Voltaren in comparison to the risk profile of the patient, especially since it is associated with complications involving cardiovascular events even when taken in low doses.
Use High Among Those From Nonwestern Countries
Many of the studies reviewed found diclofenac to increase the risk of cardiovascular events between 38% and 63%. While the use of Cataflam and other NSAIDs is not as high among U.S. patients, those in nonwestern countries such as Vietnam and Pakistan commonly use these medications.
Other recent studies have also linked the use of NSAIDs to an increased risk of heart problems among healthy users. Taking common over the counter medications like Advil or Motrin greatly increase a person's risk of heart related death. Another study published in 2011 found people suffering from hypertension are at a greater risk of heart attack, stroke and death if taking common over the counter NSAIDs.
Results of the new study cause more concern considering diclofenac is commonly prescribed to patients because of physician familiarity with the drug. The researchers advised diclofenac be removed from EMLs. They also cautioned doctors to advise patients with high risk of cardiovascular events to avoid taking medications like Cataflam and Voltaren.
Tammy

April 11, 2020 at 2:50 am

I had to start taking prilosec before it was OTC. After that stopped working, I started taking zantac (ranitidine) and pantoprazol. This was all caused by taking cataflam for years with the dose being increased and it ate the lining of my stomach. I had bleeding ulcers from my esophagus to my lower intestines. I now have esophageal stricture, which mean the scar tissue from the ulcers close up my [Show More]I had to start taking prilosec before it was OTC. After that stopped working, I started taking zantac (ranitidine) and pantoprazol. This was all caused by taking cataflam for years with the dose being increased and it ate the lining of my stomach. I had bleeding ulcers from my esophagus to my lower intestines. I now have esophageal stricture, which mean the scar tissue from the ulcers close up my throat and I can't breathe and swallowing is next to impossible. Now my Gerd can't be controlled without medication that will hurt me even more. I have had kidney problems for the past 3 yrs and stones galore. My numbers are either high or low in blood test but with stones who knows.

Christy

July 28, 2018 at 9:05 pm

I was prescribed this medication Diclofenac in 2003 for osteoarthritis if the knee 1 1/2 year later August 2005 I all of the sudden when into COMPLETE HEART BLOCK 3rd Degree and immediately needed a pacemaker with dual leads. I am considered pacer dependent 100%...the first thing the cardiologist on call in the emergency room said to me was"I want you to stop taking Diclofenac..." he had a very co[Show More]I was prescribed this medication Diclofenac in 2003 for osteoarthritis if the knee 1 1/2 year later August 2005 I all of the sudden when into COMPLETE HEART BLOCK 3rd Degree and immediately needed a pacemaker with dual leads. I am considered pacer dependent 100%...the first thing the cardiologist on call in the emergency room said to me was"I want you to stop taking Diclofenac..." he had a very concerned look on his face...the Electrophysiologist that did my surgery said he didn't know what caused me to all of the sudden go into Complete heart block (no medical heart history other than hypertension and of course my electrical system stopped working so I am a Pacer Dependent patient. I was 52 at the time and I just received my second pacemaker in April 2015....

Deborah

May 13, 2018 at 3:09 pm

I was just recently prescribed volteran from pain mgmt doc and last night I felt very heavy chested and my hearst was racing along with spurs of pain in my head and some blurry vision. My husband used it for a long time just recently had a major heart attack and died. I also have asthma and read all of the side effects I will no longer use it as I have never felt like that ptior to using it..

Donna

March 31, 2017 at 2:31 am

My my doctor put me on Valtaren and it caused Internal bleeding so he told me to stop taking it

Donna

February 9, 2017 at 8:26 pm

A pain Dr.put me on Voltaren and it causes internal bleeding and I went to see my family Doctor and he told me do not take that anymore

Kimyatta

May 8, 2016 at 3:02 am

I've been on Diclofenek for over two years. I've recently been diagnosed with acute kidney failure. My primary doctor has recently taken me off of the dtug advising thst the drug is known for causing kidney failure.

Shana

May 31, 2015 at 7:00 pm

I used voltaren for my knee and hand pain since I've had awful headache and now blurry vision alone with high blood pressure
"*" indicates required fields