CDC Issues Carbon Monoxide Gas-Powered Generator Risk Amid Disasters And Approaching Cold Weather
October 05, 2017
By: Irvin Jackson
Following a series of hurricanes and approaching colder weather, health officials are warning Americans to be aware of the potential carbon monoxide poisoning risks associated with the use of gas-powered generators, which can quickly result in severe and life-threatening injuries. 
The U.S. Centers for Disease Control and Prevention (CDC) published an updated guide for preventing carbon monoxide poisoning last week, as millions remain without power nationwide from natural disasters and as cold weather begins to set in throughout much of the country.
Many of those in the areas hit by Hurricanes Harvey, Irma and Maria were left without power and residents have turned to gas-powered generators. However, the CDC warns that while these generators can provide relief and sometimes power life-saving equipment, they should never be used inside of homes, basements, garages or campers, due to the risk of a deadly buildup of carbon monoxide fumes.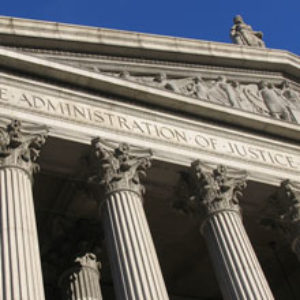 Carbon monoxide is often described as the "silent killer", as the gas has no smell, taste, color or other irritating factors that may allow individuals to detect a leak. Following prolonged exposure, symptoms of carbon monoxide exposure may result in mental confusion, vomiting, loss of consciousness and quickly cause death.
The CDC estimates that carbon monoxide poisoning kills more than 400 people in the U.S. per year, on average. The highest numbers of carbon monoxide deaths typically occur in the winter months, likely due to heating efforts to stave off winter temperatures. However, there may be increased risks this year due to the number of power-disabling natural disasters caused by hurricanes.
The CDC has provided the following tips to help prevent carbon monoxide injuries and deaths:
Never use a gas range or oven to heat a home
Never leave vehicles running in an enclosed space, such as a garage.
Do not use generators or any gasoline powered engines inside of a home, and keep them 20 feet or more away from windows, doors, and vents.
Keep a functioning battery-powered or battery backup CO detector in your home, particularly when using a generator.
Do not use charcoal grills, hibachis, lanterns or portable camping stoves inside homes, tents or campers.
Seek shelter with friends, family or at a community shelter when temperatures are too hot or too cold.
Call 911 or local Poison Control at 1-800-222-1222 or consult a healthcare professional immediately if CO poisoning is suspected.
Carbon monoxide gas leaks are a leading cause of fatal poisonings in the United States, due to the difficulty detecting the extremely toxic gas, which can quickly overcome an individual and result in permanent brain damage.
Individuals exposed to carbon monoxide typically experience symptoms similar to the flu. For individuals who survive exposure, many are left with devastating brain damage from carbon monoxide, which can impact them for the rest of their lives.
"*" indicates required fields