CDC Warns About Critical Gaps in Screening Infants For Heart Defects, Hearing Loss
August 25, 2017
By: Martha Garcia
Many infants are not receiving important health screenings after birth, which could help identify serious health conditions and reduce the risk of death or lifelong impairments, according to a new report by federal health officials. 
The U.S. Centers for Disease Control and Prevention (CDC) is calling for all hospitals to conduct newborn screenings for critical congenital heart disease and hearing loss before the child is discharged to go home, after a study published in the agency's Morbidity & Mortality Weekly Report highlights how many hospitals are not conducting the tests.
One in 500 infants are born with a critical congenital heart disease. Critical congenital heart disease is the most common birth defect and causes more than 30% of all newborn deaths from birth defects. The report highlights the need for newborn screenings for hearing loss and critical congenital heart disease to be conducted before a newborn leaves the hospital immediately after birth.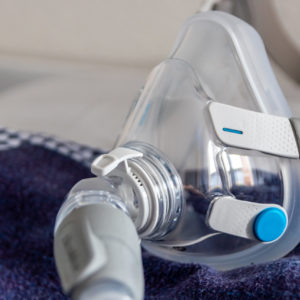 Did You Know?
Millions of Philips CPAP Machines Recalled
Philips DreamStation, CPAP and BiPAP machines sold in recent years may pose a risk of cancer, lung damage and other injuries.
Learn More
Researchers estimate that nearly 900 infants with critical congenital heart disease are not diagnosed before they leave the hospital, simply because the hospital failed to do a screening. Many children will die as a result of the condition, and others may face lifelong disability.
According to the report, most cases of critical congenital heart disease could be identified using pulse oximetry testing. This is a non-invasive and painless test measuring oxygen levels of the blood. It is measured using a clip placed onto a body part, such as a finger or ear lobe, for a few minutes.
The CDC report estimates that for every child with congenital heart disease, at least one death from an undiagnosed heart defect could be avoided if all hospitals screened infants using pulse oximetry testing.
Point-of-care screening can help identify many infants with critical congenital heart disease before they go home with their families. Health officials indicate "critical gaps need to be closed" to prevent deaths of children with these conditions, to offer them a better future, and to help them reach their full potential.
Similarly, permanent hearing loss present at birth affects 2 infants per 1,000 in the U.S. Children with permanent hearing loss are at risk for developmental delays and learning disabilities.
Children who are diagnosed before 3 months and receive intervention services before 6 months have "significantly better" language development than those who are not diagnosed.
Researchers emphasize the Early Hearing Detection and Intervention (EHDI) programs, which are federally funded state-based programs offer infants diagnostic and intervention screenings.
EHDI uses a 1-3-6 guideline: Children should be screened for hearing loss before 1 month of age, diagnosed for hearing loss before 3 months, and enrolled in early intervention programs before 6 months. This program can help children succeed later in life.
Public health newborn screenings benefit 4 million infants in the U.S. each year. The programs help identify conditions that may affect a child's survival or long-term health and learning. However, there is no federal support for state-based critical congenital heart disease screening programs and newborn screenings are not universally conducted.
"Newborn screening at birth is crucial to quickly identify infants at risk of hearing loss and congenital heart disease so they can receive early intervention and follow-up care," said CDC Director Brenda Fitzgerald, M.D. "Finding these conditions early can give infants the best chance to properly develop and lead healthy lives."
"*" indicates required fields