Diabetic Ketoacidosis Injury Cases On The Rise In The U.S., The CDC Reports
April 02, 2018
By: Irvin Jackson
The side effects of Invokana and other diabetes drugs may play some role in an increasing rate of diabetic ketoacidosis cases nationwide, but the extent of that role is unclear, according to federal health officials. 
On March 30, the U.S. Centers for Disease Control and Prevention (CDC) issued a report on trends in diabetic ketoacidosis hospitalizations and in-hospital death in the agency's Morbidity and Mortality Weekly Report, finding that the number of hospitalizations went up in recent years, while actual deaths due to the condition declined.
Diabetic ketoacidosis (DKA) occurs when high levels of blood acids, known as ketones, build up in the body. This can result in symptoms like difficulty breathing, nausea, vomiting, abdominal pain, confusion, fatigue or sleepiness, often requiring hospitalization, urgent medical treatment, and potentially resulting in severe health consequences.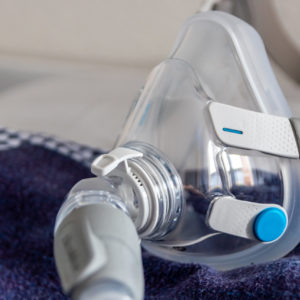 Did You Know?
Millions of Philips CPAP Machines Recalled
Philips DreamStation, CPAP and BiPAP machines sold in recent years may pose a risk of cancer, lung damage and other injuries.
Learn More
Although diabetic ketoacidosis is commonly associated with type 1 diabetes, it is not normally seen among patients diagnosed with type 2 diabetes, which is the type of diabetes Invokana and the other drugs are approved to treat. Type 2 diabetes is an acquired and curable condition, while type 1 diabetes is usually something someone is born with and persists for life.
The CDC looked at data from the United States Diabetes Surveillance System from 2000 to 2014. The saw decreases in diabetic ketoacidosis hospital rates from 2000 to 2009. After that, the rates began to increase at an annual average of 6.3%, with the highest increases among those over the age of 45.
The CDC indicated that potential causes of the increased rates include changes in case definition, higher admission rates because of lower thresholds for hospitalization, and new medications that may have increased the risk, such as Invokana, Jardiance, Farxiga and Xigduo.
"Sodium-glucose cotransporter 2 (SGLT2) inhibitors, a class of prescription medications used to treat type 2 diabetes, were approved in March 2013. In December 2015, the Food and Drug Administration added a label to SGLT2 inhibitors warning that these medications might increase the risk for DKA," the CDC report notes. "Because SGLT2 inhibitors were only recently approved, and DKA rates increased before their introduction, they are likely not a major contributor to the increasing DKA trend but do remain an ongoing concern for future events."
The CDC researchers called for better glucose monitoring and control among diabetics to reverse the increasing rates of diabetic ketoacidosis hospitalizations.
Invokana Lawsuits
Invokana (canagliflozin) was the first member of this new class of diabetes drugs, which work in a unique way by impacting some normal kidney functions. Other members of this class now include Invokamet, Jardiance, Farxiga, Xigduo and others, but Invokana has remained the biggest seller, amid aggressive marketing.
As more and more diabetics have switched to the new drug since it hit the market in 2013, a steady stream of Invokana lawsuits have been filed in courts nationwide, and the FDA has required the drug maker to release several warning updates in recent years.
In December 2015, the FDA required Johnson & Johnson to add new diabetic ketoacidosis warnings to Invokana, indicating that the medication increases the risk of this serious condition, which typically results in the need for emergency treatment to avoid life-threatening injury. Prior to the update, the Invokana warnings failed to alert consumers about the importance of seeking immediate medical attention if they experience symptoms like abdominal pain, fatigue, nausea, respiratory problems or vomiting.
In June 2016, the FDA required additional label warnings about the link between  Invokana and kidney risks, indicating that the medication may increase the risk of acute kidney injury and other severe health problems.
More recently, in May 2017, the FDA required an Invokana warning update regarding the risk of leg and foot amputation, which manufacturers of other SGLT2 inhibitors claim is a unique risk with Invokana, not seen with their competing drugs.
In the federal court system, all Invokana cases are consolidated for pretrial proceedings, as part of a multidistrict litigation (MDL), where a small group of "bellwether" cases are being prepared for early trial dates to help the parties gauge how juries may respond to certain evidence and testimony that will be repeated throughout the litigation.
Following any bellwether trials, if Invokana settlements or another resolution for the cases is not found, hundreds of claims may later be remanded to U.S. District Courts nationwide for separate trial dates.
"*" indicates required fields