CDC Launches New Campaign to Combat Maternal Deaths
March 28, 2022
By: Irvin Jackson
Following the second consecutive annual increase in maternal death rates in the United States, federal health officials have launched a new campaign that is designed to encourage clinicians and their staff to listen to pregnant and postpartum mothers' health concerns and reduce the risk that medical providers fail to diagnose pregnancy-related complications, as early warning signs may be missed that lead to potential fatal outcomes.
The U.S. Centers for Disease Control and Prevention (CDC) expanded its "Hear Her" campaign this month, to include tools, advice and research intended to help clinicians better inform their patients about what urgent warning signs to look out for, and when to seek immediate medical attention.
The campaign was launched after maternal death rates in 2020 jumped to 861, which was a 14% increase over the 754 pregnancy and postpartum maternal deaths recorded in 2019.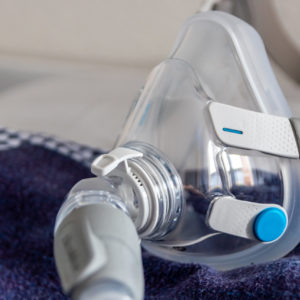 Did You Know?
Millions of Philips CPAP Machines Recalled
Philips DreamStation, CPAP and BiPAP machines sold in recent years may pose a risk of cancer, lung damage and other injuries.
Learn More
The new maternal mortality campaign was launched to increase awareness of serious pregnancy-related complications and their warning signs, adding that of the 700 women who die each year from pregnancy-related problems, two–thirds of the fatalities could have been prevented.
The campaign places a focus on encouraging women, and those supporting pregnant or post-partum women, to voice their concerns as early as possible, as they could be potentially life-saving alerts.
"A woman knows her body," The director of CDC's Division of Reproductive Health, Dr. Wanda Barfield, stated. "Listening and acting upon her concerns during or after pregnancy could save her life."
The campaign specifically calls on obstetric professionals, clinicians and their staff to listen and address their patients concerns during checkups and pediatrician appointments, and to look for signs such as exhaustion, swelling or symptoms of deteriorating mental health that could jeopardize the health of the mother or baby.
Healthcare professionals treating both pregnant and postpartum women are being encouraged to help their patients manage chronic conditions that may unexpectedly arise from pregnancy, which often times include hypertension, diabetes, or depression.
In addition to better approaching patient care, the CDC has released a series of tools and resources for both clinicians and mothers, both expecting and current, to understand urgent maternal warning signs.
Some of the urgent warning signs or symptoms the CDC encourages women to bring forth are those involving persistent headaches that get worse over time, dizziness or fainting, vision changes, fevers breaching 100.4 degrees Fahrenheit, swelling, bleeding and others.
The CDC is encouraging clinicians and their staff to familiarize themselves with these urgent warning signs so that they can better inform both pregnant and postpartum women to seek immediate medical attention.
The campaign warns that while many believe most of the mortality risk for women occurs during delivery, the CDC reports 31% of pregnancy-related deaths happen during pregnancy, 36% during labor and delivery, and 33% in the year after pregnancy.
Pregnancy and Delivery Risks in U.S.
The maternal death rates in the U.S. are higher than other developed countries, the researchers found. A study published in 2015 indicated women in the U.S. are four times more likely to die during childbirth than women in Greece, Iceland, or Poland.
If you compare the CDC data to other countries, the U.S. maternal mortality ranking is 55th, ranking worse than Russia and nearly all other developed countries.
Heart disease and stroke caused one-in-three pregnancy related deaths between 2011 and 2015 in the U.S. Other leading causes of maternal death included infections, hemorrhage, high blood pressure during pregnancy, complications from delivery and unsafe abortions.
Maternal death rates have been a concern in recent years and some studies suggest many hospitals do not do enough to prevent maternal deaths. Research indicates pregnancy related deaths are linked to lack of access to high quality health care, missed or delayed diagnoses, and lack of knowledge among patients and doctors regarding early warning signs for many pregnancy-related conditions.
"*" indicates required fields