Childbirth Deaths More Likely for U.S. Women Than Most Industrialized Nations: Report
November 20, 2015
By: Martha Garcia
Women in the United States are four times more likely to die during childbirth as women in Greece, Iceland or Poland, according to the findings of a new study. 
The United States ranks among the bottom of the world's wealthy countries in its rate of death during birth and delivery, according to new data from the World Health Organization (WHO).
The findings of a worldwide survey were published in the journal The Lancet (PDF) on November 12, as part of a program funded by National University of Singapore, National Institute of Child Health and Human Development, USAID and WHO.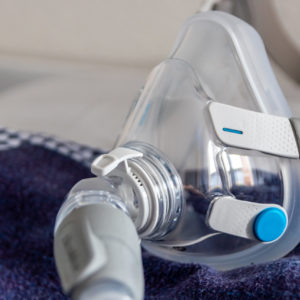 Did You Know?
Millions of Philips CPAP Machines Recalled
Philips DreamStation, CPAP and BiPAP machines sold in recent years may pose a risk of cancer, lung damage and other injuries.
Learn More
The Millennium Development Goals (MDGs), established by the Millennium Summit in 2000, are designed to cut the maternal mortality rate by 75 percent in counties around the world. The new study focused on maternal death rates around the world between 1990 and 2015, for 183 countries.
"The MDGs triggered unprecedented efforts to reduce maternal mortality," said Dr. Flavia Bustreo, WHO Assistant Director-General. "Over the past 25 years, a woman's risk of dying from pregnancy-related causes has nearly halved. That's real progress, although it is not enough."
The global maternal mortality rate dropped from 385 deaths per 100,000 live births in 1990, to 216 per 100,000 live births in 2015, a decline of nearly 44%. This year there were 303,000 deaths during childbirth worldwide. This compares to the 532,000 worldwide in 1990.
Overall regional progress is promising. Countries that reduced death rates during child birth by 75%, include Bhutan, Cambodia, Iran, Maldives, Mongolia and Rwanda. Rwanda had 290 deaths per 100,000 live births, still a high rate compared to Poland's three deaths per 100,000 live births.
The United States is one of only a few countries that has a maternal mortality rate that has not only risen since 1990, which includes Zimbabwe and North Korea, but is at the bottom ranking for wealthy countries.
In the United States, 14 out of every 100,00 mothers die due to complications of pregnancy or during childbirth. This rates is similar to Qatar, which has 13 deaths per 100,000 and Bahrain with 15. In fact, the U.S. Ranked 46 out of 184 countries, at the very low end of the top 25 percent.
In contrast, Canada's rate of 7 deaths out of every 100,000 live births. The United States ranks poorly among wealthy countries, despite spending more on healthcare than other wealthy nations.
Health officials say the reason for the disparity is due to a lack of access to healthcare. Poor mothers have less access to healthcare, and some moms are not covered by insurance at all. In other countries with low maternal death rates health care is universal, so even the poorest mothers have access to quality care.
Researchers say that in the U.S., the population who needs the healthcare the most may be getting it the least, leading to higher mortality rates.
Some countries still ranked very high in deaths among mothers giving birth. Sub-Saharan Africa has a high rate at 546 deaths per 100,000 live births, and is nowhere near a 75 percent reduction. Sierra Leon had an even higher death rate of 1,360 deaths per 100,000 live births.
Officials said important factors to consider to reduce childbirth death rates is access to high-quality healthcare during pregnancy and child birth.
Additionally, other intervention are also important, including practicing good hygiene to reduce the risk of infection, injecting oxytocin immediately after childbirth to reduce the risk of severe bleeding, identifying and addressing potentially fatal conditions like pregnancy-induced hypertension, and ensuring women have access to sexual and reproductive health services and family planning.
"*" indicates required fields