Norovirus Food Poisoning Often Caused By Infected Workers: CDC
June 06, 2014
By: Russell Maas
Federal health investigators indicate that norovirus is the leading cause of food poisoning outbreaks in the United States, with most cases caused by infected food handlers.  
According to a report from the U.S. Centers for Disease Control and Prevention (CDC) that was issued on June 3, approximately 54% of food workers claim to have handled food products with their bare hands while sick, which the agency believes is a leading cause of contamination in ready-to-eat food and may be responsible for numerous norovirus outbreaks.
Noroviruses are a very contagious group of viruses that cause inflammation of the stomach and large intestine lining and commonly cause gastroenteritis, or flu-like symptoms typically resulting in diarrhea and vomiting for three to five days. In some severe cases of norovirus contamination, infected persons may require hospitalization and can even die.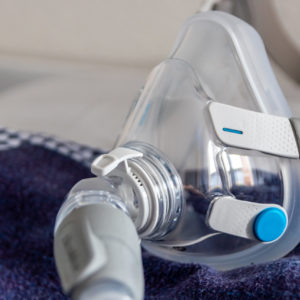 Did You Know?
Millions of Philips CPAP Machines Recalled
Philips DreamStation, CPAP and BiPAP machines sold in recent years may pose a risk of cancer, lung damage and other injuries.
Learn More
Norovirus accounts for more foodborne illnesses than E. Coli and salmonella. It is highly contagious and can be transmitted through food that has been contaminated with the virus or by coming in close contact with others carrying the virus. The virus can also be transmitted by contact with infected food preparation surfaces and utensils that have not been washed thoroughly. Surfaces and utensils can remain contaminated and potentially spread the disease for up to 2 weeks if not cleaned properly.
In the data collected by the CDC, about 1-in-5 food service workers reported working while sick with vomiting and diarrhea, and an additional 54% of workers interviewed claimed to have handled ready-to-eat foods such as raw fruits, vegetables, sandwiches, and salads with their bare hands. The data collected also indicated only 1 out of 4 workers were observed practicing proper hand washing requirements when handling foods.
The CDC was able to determine after their investigation that roughly 70% of norovirus infections and outbreaks are caused by food service workers who either have the norovirus or have come in contact with contaminated surfaces or utensils and not thoroughly followed proper disease prevention tactics.
CDC officials say they are working with state and local agencies to encourage and enforce all FDA model Food Code provisions, including healthier worker hygiene and advanced surveillance efforts, to improve monitoring and evaluation of outbreaks. The CDC is funding state and local efforts as well as building additional lab capacity for advanced molecular detection to quickly detect and track sources of the outbreaks.
The CDC issued a list of recommendations for the food service industry, food handlers, governmental agencies and the public. The list of recommendations emphasize that both food handlers and consumers wash hands thoroughly for at least 20 seconds with warm soap and water and avoid preparing food for others while sick.
Other recommendations for the food industry include:
Adhering to all food safety laws and regulations.
Requiring workers to stay home while sick with vomiting and diarrhea during and for at least 48 hours after symptoms stop.
Create an environment encouraging workers to stay home when sick, including paid sick leave and a plan for having additional on-call workers in case of staff illnesses.
Having food service workers use utensils and single-use disposable gloves to avoid touching ready-to-eat food with bare hands.
Regularly cleaning and sanitizing kitchen surfaces and frequently touched objects with chlorine-based cleaners and sanitizers approved by the EPA for use against norovirus.
Blocking off and immediately cleaning areas where a vomiting or diarrheal incident has occurred.
Carefully washing fruits and vegetables and avoiding serving undercooked oysters and other shellfish.
"*" indicates required fields