CDC Announces New Guidelines For Opioid Painkiller Use Amid Abuse Concerns
March 17, 2016
By: Martha Garcia
Federal health experts have provided new prescribing guidelines for opioid painkillers, in a long awaited move that is meant to address a growing abuse and overdose epidemic in the U.S. 
The U.S. Centers for Disease Control and Prevention (CDC) announced the release of the opioid painkiller guidelines on Tuesday, highlighting that the guidelines are intended for primary care doctors, who are responsible for nearly half of all opioid painkiller prescribing among adults.
The guidelines focus on patients with chronic pain lasting more than three months, excluding cancer, palliative, and end-of-life care. The effort is designed to help improve the safety of drugs and reduce the risk of harm associated with their use.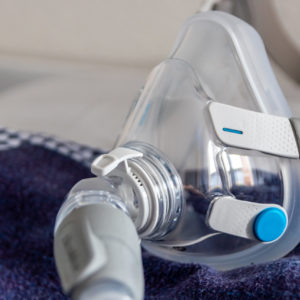 Did You Know?
Millions of Philips CPAP Machines Recalled
Philips DreamStation, CPAP and BiPAP machines sold in recent years may pose a risk of cancer, lung damage and other injuries.
Learn More
In recent years, the narcotic painkiller epidemic has reached new highs in the United States, with prescribing and sales quadrupling since 1999, overdose death rates increasing 137 percent since 2000, and killing 47,000 people in 2014 alone.
The CDC urges doctors to make sure patients are educated on the risks of opioid pain killers. The CDC guidelines focus on 12 principles, calling on doctors to encourage patients to use other effective treatments available, including non-opioid medications, ice, talk therapy, and exercise therapy, which has been shown to help reduce chronic low back, knee, and hip pain.
The guidelines also call on doctors to let patients know what they can expect, that they will not be 100% pain free, to communicate and set realistic pain treatment goals, and to never start with the long-acting opiates, instead using the lowest possible dose.
A patient's risk factors, overdose history, substance abuse, or concurrent use of benzodiazepines should also be considered and doctors should review a patient's prescriptions using the Prescription Drug Monitoring Program (PDMP).
The CDC said chronic pain is a public health concern, but patients with chronic pain "deserve safe and effective pain management." More than 250 million prescriptions of narcotic painkillers were written in 2013, opioid prescriptions have nearly doubled over the past 10 years, increasing enough for every American adult to have a bottle of opioid pills.
"More than 40 Americans die each day from prescription opioid overdoses, we must act now," said CDC Director Dr. Tom Frieden, "Overprescribing opioids—largely for chronic pain—is a key driver of America's drug-overdose epidemic."
Critics have said the epidemic is largely doctor-driven, which is why the CDC focused the guidelines toward primary care doctors. Estimates reveal as many as 1 in 4 patients are receiving long-term opioid therapy from primary care doctors and 4.3 million Americans are engaged in non-medical use of opioids.
While the guidelines are not binding on doctors, since the CDC does not regulate medical practice, the agency hopes the majority of primary care doctors will use the guidelines as a way to safely treat patients with chronic pain without contributing to the epidemic.
According to the CDC, about 11% of the adult population experiences chronic pain. In 2013, an estimated 1.9 million people abused or were dependent on prescription opioid painkillers, and the numbers of overdose deaths continue to rise.
The guidelines also focused on the role patients play in responsible narcotic painkiller consumption, with the CD issuing patient geared materials. The patient information calls on chronic pain sufferers to be responsible and not demand the strongest painkillers and understand the risks of opioid painkillers. The best treatment isn't always the one that offers immediate relief.
The CDC warns that patients should consider weighing the risks and benefits with their doctor when selecting pain medication, as well as dosage duration and how to discontinue medication if needed.
"*" indicates required fields