C. Diff Infections More Likely To Be Spread By Hospital Patients Showing Symptoms: Study
March 31, 2016
By: Irvin Jackson
Patients showing signs of Clostridium difficile infections may be several times more likely to transmit that infection to other patients than those who are asymptomatic, according to the findings of a new study. 
Clostridium difficile, or C. diff, is the most common hospital-acquired infection in the U.S., striking particularly hard at patients ages 65 and older. The infections can cause fatal cases of colon inflammation and diarrhea.
A report published in the April issue of Emerging Infectious Diseases, a journal by the U.S. Centers for Disease Control and Prevention (CDC), found that C. diff hospital infections were far more likely to be spread by patients showing symptoms than those who had the infections but were not displaying symptoms. In addition, patients with infections in hospital settings were far more likely to transmit the infection to others than those in long-term care facilities or in the community.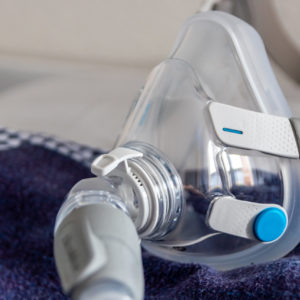 Did You Know?
Millions of Philips CPAP Machines Recalled
Philips DreamStation, CPAP and BiPAP machines sold in recent years may pose a risk of cancer, lung damage and other injuries.
Learn More
The CDC estimates that c. diff infections (CDIs) are diagnosed in about 250,000 hospitalized persons each year in the U.S. and warn that antimicrobial drugs can actually disrupt gut bacteria keeping C. diff colonies in the body under control, resulting in an infection.
Researchers looked at national databases on C. diff prevalence and incidents of infections in hospital settings, long-term care facilities and in the community.
The findings indicate that hospitalized patients with CDI transmit C. diff at a rate 15 times that of asymptomatic carriers. Patients in long-term care facilities, such as nursing homes, with infections only transmitted them at a rate of about 27% that of hospitalized patients, and those with a C. diff infection out in the community only passed the infection on at a rate of 0.1% that of hospitalized patients.
However, the researchers warned that the low transmission rates did not mean asymptomatic patients were not a concern.
"Despite lower transmission rates for asymptomatic carriers and community sources, these transmission routes have a substantial effect on hospital-onset CDI because of the large reservoir of hospitalized carriers and persons in the community," the researchers said. "Asymptomatic carriers and community sources should be accounted for when designing and evaluating control interventions."
The study comes after a CDC report in February warned that hospital C. diff infection rates continue to increase at a disturbing rate.
The agency estimates that about 29,000 patients died within 30 days of the initial c. diff diagnosis, and about 15,000 of those deaths were directly attributable to hospital-acquired c. diff. More than 80% of those deaths occurred in patients 65 or older.
The CDC has declared that preventing C. diff infections is a national priority.
Antibiotic Overuse Concerns
The agency blames the rise of C. diff infections, in part, on antibiotic misuse and poor infection control procedures throughout the U.S.
The CDC has developed new guides to help doctors better determine when to use antibiotics. They include a list called the Core Elements of Hospital Antibiotics Stewardship Programs as well as a antibiotics use checklist.
In a study published by the American Journal of Infection Control in October, researchers from Texas came to similar conclusions, determining the increase in C. diff hospital infections over the past decade is linked to overuse of antibiotics, which has been cited as a growing health concern in the U.S.
Patients acquire C. Diff when micro-organisms grow out of control, thus releasing toxins that attack the lining of the digestive tract. Normally, human intestines have as many as 1,000 microorganisms living in them, the majority are harmless, sometimes even helpful. However, when antibiotics are introduced, this can often turn the microorganisms toxic.
C. diff is typically treated with antibiotics, but in some cases patients will require surgery to remove the infected portion of the intestines.
CDC officials say reducing use of antibiotics by at least 30% could potentially lower C. Diff rates by 26%.
"*" indicates required fields